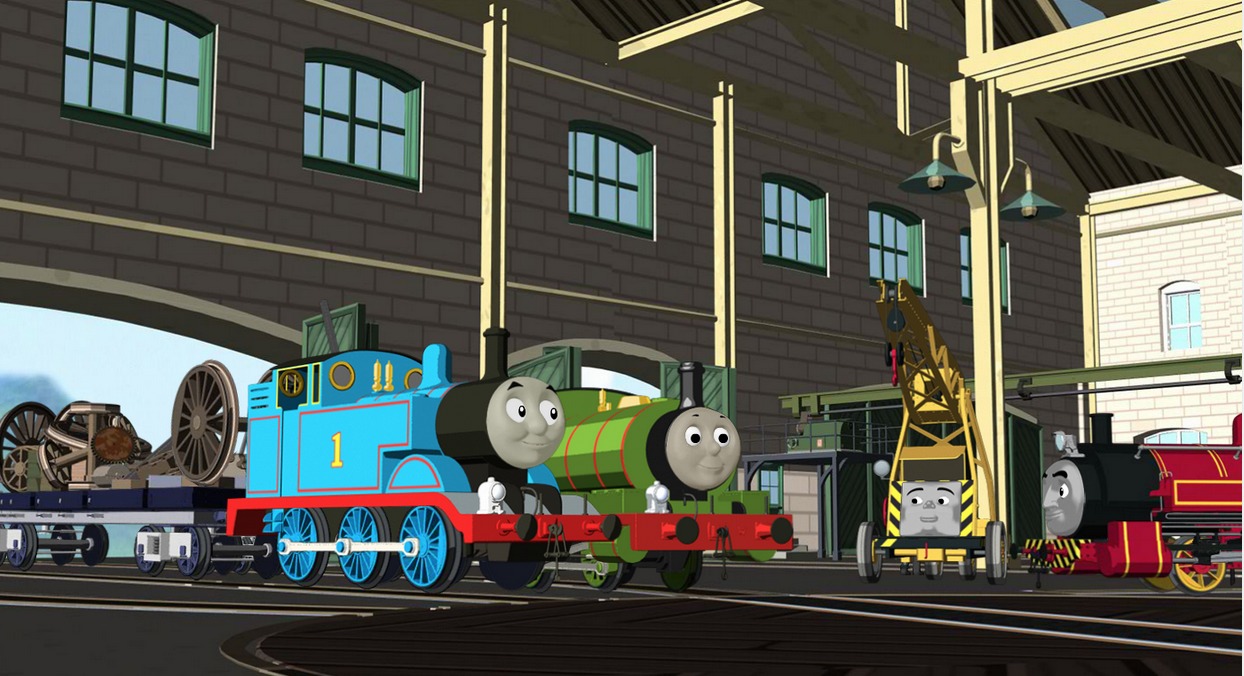 If you have kids that are into the whole mobile games or apps thing (be honest, are there any kids who aren't?), then the weekly free app from Google Play Family is something to look forward to, not just for the young ones, but for the parents as well. And if the kid in your life is a fan of Thomas the Engine, then this week's free app will make them happy, as it is the interactive book, Thomas' Musical Day for Percy.
One of Thomas' friends, Percy, has broken his whistle, and to cheer him up, Thomas wants to put on a musical show, using the sounds that can be found around their island called Sodor. And since this is an interactive digital experience, you and your kid will also get to explore the sounds around you to create your own show, so get ready with those impromptu musical performances as you read the book. The app uses text stories, animation, read-along parts, and of course touch-screen interactions to keep the kids (and yours as well) interest in check.
The book is actually part of the Speakaboos storybook library, which has more than 150 premium stories that aim to keep kids reading by using interactive tools and creating a whole new world of stories with digital features. Most of the time, kids are engrossed with playing games on mobile devices, so instead of forcing them to pick up an actual book, these digital, interactive stories can give them the best of both worlds.
For a limited time only until July 9, you can get Thomas' Musical Day for Percy for free from the Google Play Store. Normally it costs $4.99, but if you click on this link, you won't have to pay a cent. Don't forget, if you go straight to the app page, it will not reflect that it's free, just like with the other free apps feature before.