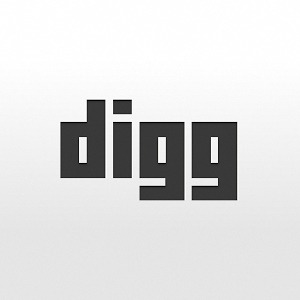 One of the biggest names to come forth and plan a replacement for Google Reader was Digg, and today their official Android app is finally available. Just like Digg.com on the web you'll get up to the minute news from their homepage, as well as the Digg Reader full of RSS feeds all optimized for our Android devices. Excited, or have you moved on to Feedly or other options?
Their new app is one of many aiming to replace Google Reader, and our initial impressions are quite favorable so far. It's extremely clean, pretty, and simple. Not to mention blazing fast yet follows the Android UI guidelines. We have swipe gestures, slide-out menus and all. The works, as you'd call it.
With a simple white or black color theme, it's extremely clean and easy to read. There's nothing cluttering it up and you can just enjoy the content with ease. For an initial launch this is pretty good. Watch out Feedly. We knew this was coming, and randomly out of nowhere it hit the Play Store today. Here's what to expect
– Quickly swipe back and forth through Digg's Top Stories, as well as through any feed or folder in Digg Reader. Choose from either the web view or the parsed text view.
– Digg or save any story; send it to Instapaper, Pocket or Readability (automatically upon save, if you choose); and share to Facebook, Twitter, Google+, LinkedIn, Tumblr, WordPress, Buffer, Dropbox, Google Drive, email, text or any other sharable app on your device.
– Search Digg Top Stories.
– Sort your Digg Reader items by popularity to quickly see which of your items are the most talked-about on the social web.
– Log in to Digg Reader with your Google, Facebook or Twitter account.
– Search for and add new feeds. Create, organize and delete folders.
– If you so choose, post your diggs automatically to your Facebook timeline.
Not bad right? Pretty awesome selection of features for their initial launch on Android. Most importantly, just as they promised, it's extremely fast and simple. Surely we can expect to see plenty of updates and fixes over the coming weeks, but give it a try below and let us know what you think.
VIA: Play Store SOURCE: Digg