Gaming on a smartphone, especially with action or fighting games like Mortal Kombat, King of Fighters, and other such games, can be frustrating. Virtual gamepads just don't do justice to gaming experience. Of course, many manufacturers and game developers will say, "It's a smartphone – gaming on it is not the priority." But the makers of Flitchio – a new smartphone case that gives you gaming controls – are saying this doesn't have to be the case, and they are asking for crowdfunding support for their new product.
In its most basic sense, Flitchio is a smartphone case that incorporates gaming controls for your smartphone. The D-pads are ingeniously on the back portion of the case – so gaming with it will take some getting used to, plus two trigger/shoulder buttons to give you more control. From the looks of it, it looks like the idea could actually work, given time to use it.

The case has no visible connection to the phone, no cords, no ports – it uses NFC. The developers also claim that the case has almost negligible power consumption, as it only uses the phones idle power, again through wireless connections. The controller has an app to go with it, where you manage applications that can integrate Flitchio control and button assignments and such. You can even use the controller to fly a drone!
For the moment, the Flitchio is only compatible with the Samsung Galaxy S6 and S6 Edge, but the developers are promising more compatible handsets soon. The campaign for this product is now up on Kickstarter, and for support as low as USD$61.50, you can be the first to own a Flitchio. The estimated ship date, if the campaign goes well, is October 2015. As of now, the campaign has gotten almost USD$8,000 of its USD$80,000 goal. Head on over to the campaign page for more info (source link below).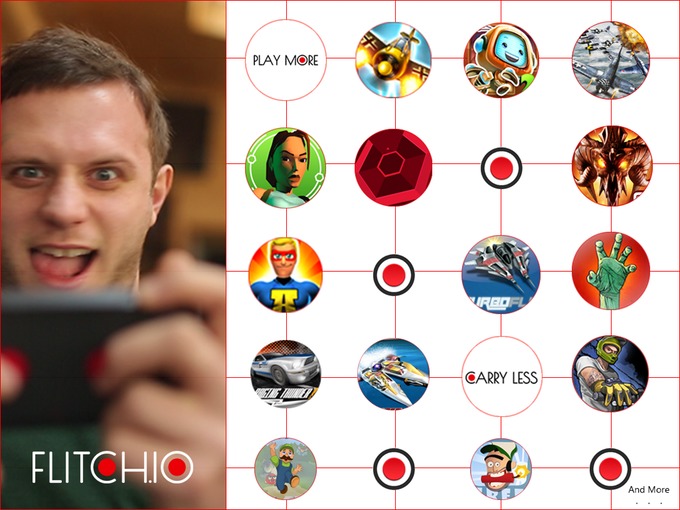 SOURCE: Kickstarter
This is a crowdfunded project, and as such may not deliver what its creators initially promise. Most crowdfunding sites, like Kickstarter and Indiegogo, have policies about what happens to your money if the project fails to deliver on its goals, but choosing to back a project is inevitably a risk. Android Community's reporting on crowdfunded projects should in no way be seen as an endorsement, unless specifically stated, and we recommend closely examining the terms and conditions to understand your individual rights as a backer before making a pledge.