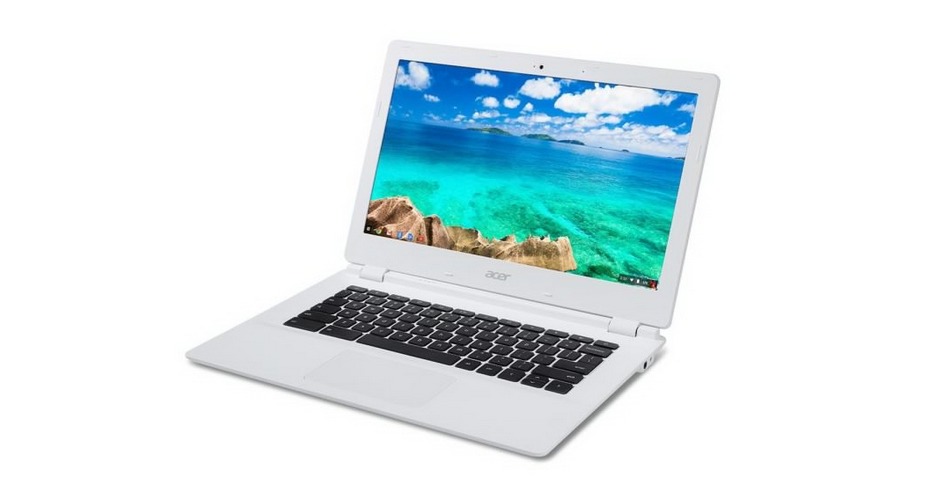 It is not widely known that there is not a single Chromebook out there with an NVIDIA chip powering it. If you look under the hood, most netbooks running Google's Chrome OS will have either an Intel mobile processor or in some cases, Samsung's Exynos chips. This is why Acer's CB5 Chromebook, whose pictures leaked online, is a bit strange – it is rumored to have an NVIDIA chip powering it.
The Acer CB5 was spotted in Swedish retail website "Komplett.se" – the initial pricing was interestingly taken down, but the pictures and product name remained – and Finnish tech blogger Martin Roos calls Acer's possible new Chromebook a "weirdo" or the very reason that this is possibly new territory for NVIDIA.
The listing puts the very acceptable specs as follows – an NVIDIA Tegra K1 CPU (which is really a Quad Core ARM based on Cortex A-15s), 4GB RAM, a 32GB SSD and a 13.3-inch HD display. The pictures also show two USB 3.0 ports on the left and on the back, a headphone jack, and an ethernet port. A caveat will be that the display does not look like a full HD display, which a bit sad when you think about it.
The listing put the price at around USD$540, before it was taken down. Expected availability will be by early August. The Tegra K1 has had very good reviews in tech blogs, with industry observers saying that it might even be more powerful than Qualcomm's Snapdragon 80x series and Samsung's Exynos Octa 5. If so, the 500-dollar price tag seems rational, getting a powerful Chromebook with an SSD installed.
VIA: Talk Android