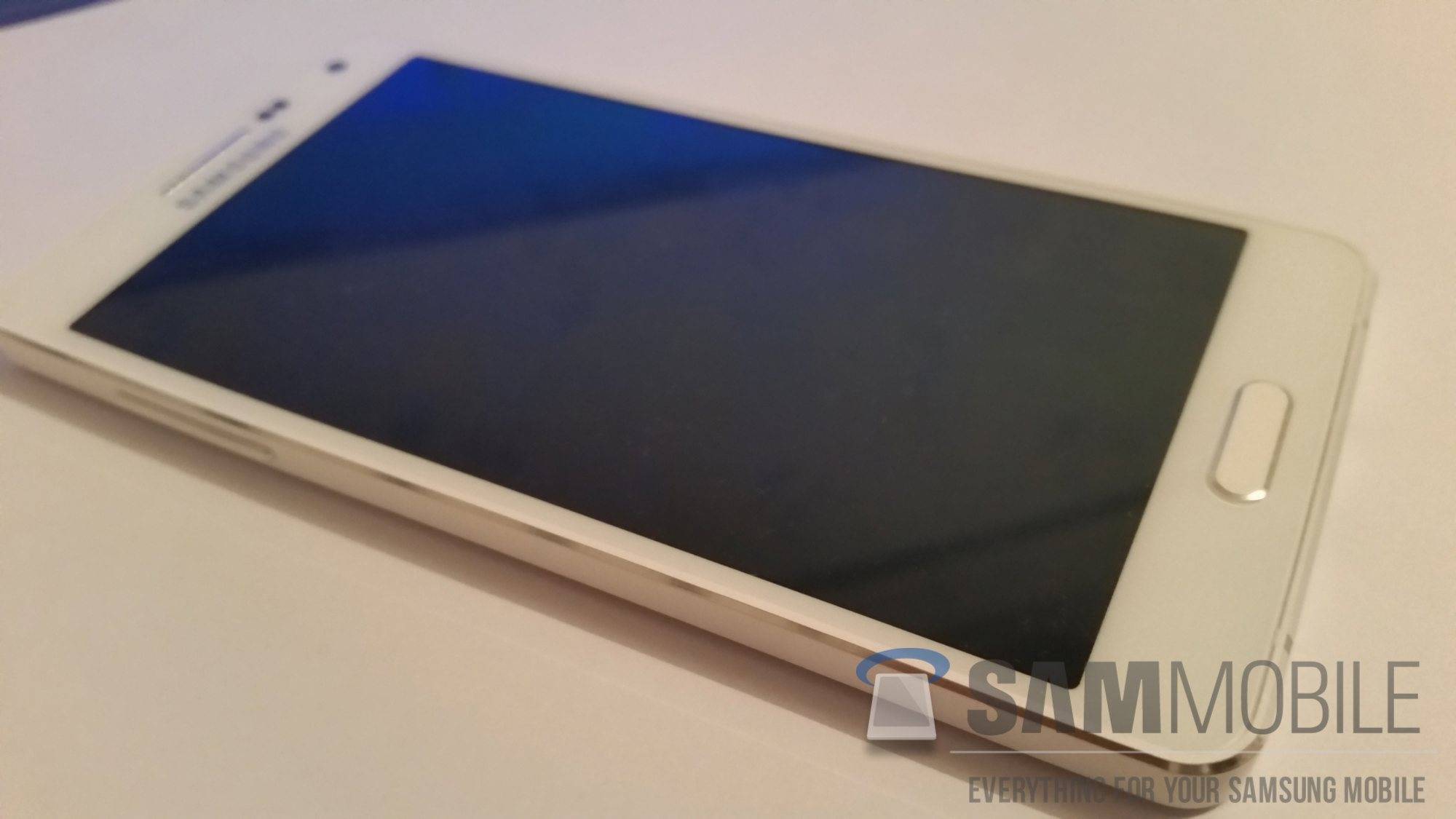 The Samsung Galaxy Alpha is one good looking phone, and that's probably one of the best things we can say about it – it feels and looks like a premium phone, albeit having some middling specs. The rumored "A Series" smartphones from Samsung are expected to follow in the trail of the Galaxy Alpha, the first of which has arrived in the SM-A500, to be marketed reportedly as the Samsung Galaxy A5.
The Galaxy A5 will be the first in the three devices expected to come out of this series. It was expected to carry a metal body, taking from its predecessor, but that is not the case as it seems. Sam Mobile quotes an insider that says the material will not be plastic or metal, but something that "feels cold in the hand". We expect it to be a cheaper alternative to metal – retaining the premium look but should not be as expensive to produce.
The specs will roll out this way – a quad-core Snapdragon 400 processor, a 5-inch HD Super AMOLED display, a 13MP/5MP camera combo, 16GB of internal storage space, and Android 4.4 KitKat including the new version of TouchWiz seen on the Galaxy Note 4. The device will also have a 2,330mAh battery, which should last you through the day, or thereabouts.
This is, from first look, a for real mid-tier device – although Samsung hopes that the premium "feel" will set it apart from the others in this niche. We sincerely hope that the A Series would throw up a surprise or two, seeing that Samsung has way too many devices on the mid-range level. What do you guys think?
SOURCE: Sam Mobile