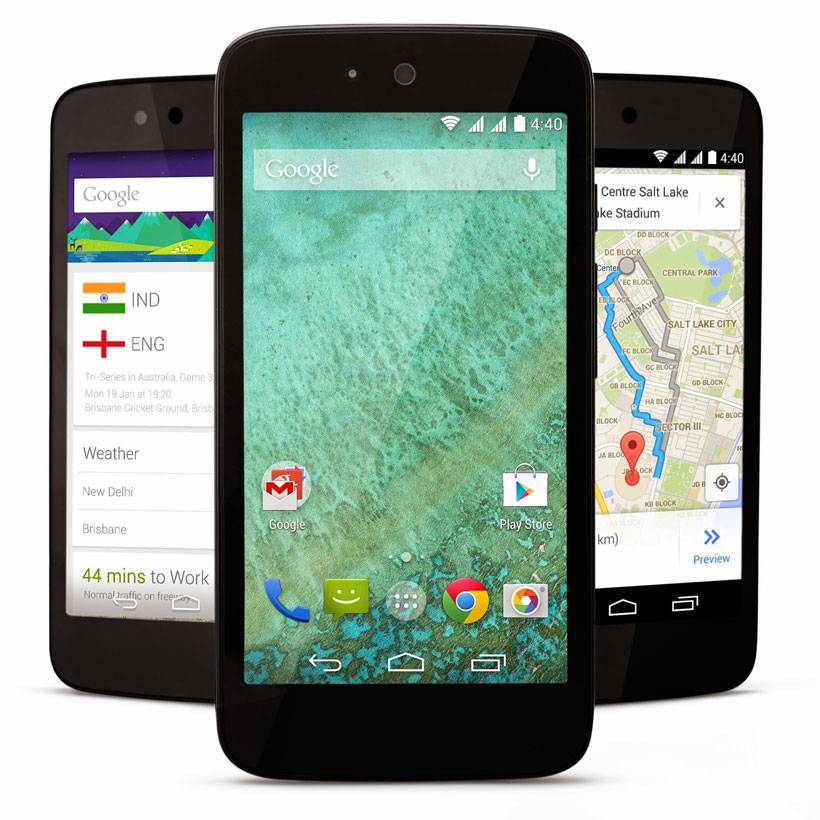 The first time we heard about Android One was back in June when plans to make Android One devices were announced at Google I/O 2014. A few months after that announcement, Android One devices have been announced and hardware partner MediaTek has been announced as working on the project with Google.
Google has worked closely with hardware and phone makers to help build Android One devices that offer a good user experience while making the devices cheaper to purchase. Android One promises devices that have a lot of processing power to enable faster information access. The devices will also have high-quality front and rear cameras.
Expandable storage will be another hallmark of Android One devices along with features specifically targeting users in locations like India. Those features will include dual SIM cards, replaceable batteries, and integrated FM radios. All Android One smartphones will ship with the latest versions of Android directly from Google.
To make ownership less expensive, Android One devices using an Airtel SIM card will get free software updates for the first six months of ownership along with 200MB per month of app downloads without impacting data allowance. The first Android One smartphones will come from Micromax, Karbonn, and Spice. These devices are the Spice Dream UNO, Micromax Canvas A1, and the Karbonn Sparkle V with prices starting at Rs 6,399. These devices use the MediaTek MT6582 mobile SoC based on the ARM Cortex A7 processor.
https://www.youtube.com/watch?v=X7UPR9z3OV8
SOURCE: Google