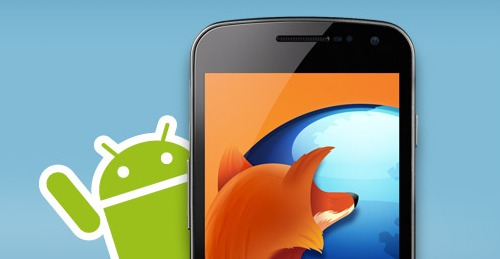 All you Firefox fans out there have an exciting new update waiting today. The folks at Mozilla have just issued a rather large update to their popular 3rd party web browser for Android. Along with tons of changes and improvements you can expect a new beautifully designed interface, and tablet support has left beta.
Tablet support has been sorely missing from the standard builds of Firefox, but has been available in beta for some time already. Today however they've officially pushed the fully redesigned tablet support to their actual FireFox for Android app which is now up to version 15.
According to the developers at Mozilla they've made "dramatic improvements" to the overall design and performance that makes tablet support as delightful as the phone experience. Everything on tablets should be improved from zoom, scrolling, panning, and of course page load times and refresh times. Don't get me started on Adobe Flash though. Here's the full changelog:
NEW:
* Support for tablets, including faster startup and beautiful new design
* Find in page
* Text Selection fixed
* Desktop sites can be requested from the menu
* Better tabs experience – swipe to close
* Support for SPDY networking protocol v3
* Bookmarks & history can be imported from stock browser in the Settings
KNOWN ISSUES:
*Kyocera Echo temporarily de-supported
*Firefox for Android uses the same locale as your system language settings
This update also adds onto the support for the Awesome Screen, as well as full Firefox sync to sync personalized settings and bookmarks from desktop to mobile. Firefox is slowly but steadily becoming an awesome option for Android smartphones and tablets. Hit the download link below to get it today and check out the rest of our Firefox related news.