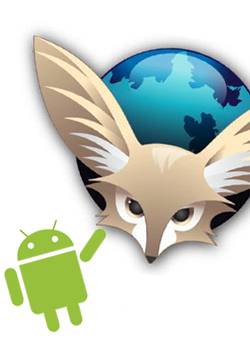 Not fond of the stock web browser on your Android-powered device?  We have some good news indeed – the first beta version of Firefox for Android (codename Fennec) may just be launching in February.  Firefox is currently one of the most popular online browsers, and this is both a push toward an increasing level of mobile browsing for Firefox as well as their future plans for the Android platform.
It was only a few months ago that Mozilla had expressed interest in an Android port. Readers may note that the Fennec for Android project coincides with the surge in mobile web usage on the Android platform during the last several months.
I think that mobile Firefox has a good chance to dominate the mobile web, which is currently splintered between a variety of mobile operating system and browser flavors.  Until February!