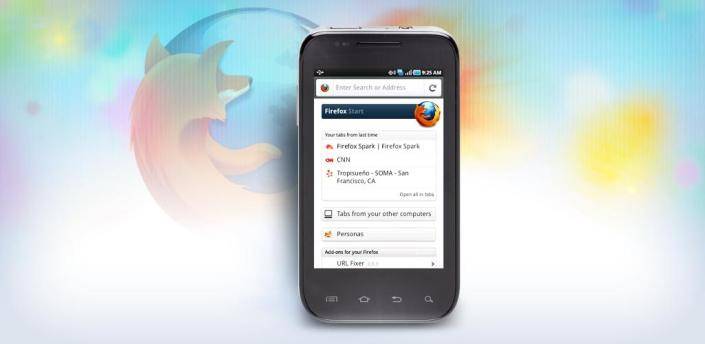 Firefox was updated to version 6.0 today for many users on desktop and laptops everywhere, today they've also pushed the latest 6.0 out to the BETA version on the Android Market. Just as a reminder the standard Firefox in the market is still on 5.0 and the beta app has been updated to 6.0 so you can keep your original should you run into problems. We love updates and Mozilla just keeps rolling them out. From once being a laggy and buggy terrible mobile browser Firefox is now one of the most popular and secure 3rd party browsers for Android.
One change I really like is the "Awesome Screen" that basically instantly brings you to a page of everything you browse most often, like a shortcut to your bookmarks only better. They've also added a new look, I love the Gingerbread theme they provide for users on Android 2.3 Gingerbread. Mozilla also mentions plenty of "under the hood" changes but that is expected with a large update like this.
Firefox for Android offers tons of options and add-ons and developers should have some exciting new API's to try out with the latest Firefox v6.0 released today. For all the details for users and developers alike be sure to check out Firefox 6.0 release notes to see what's new and exciting from Mozilla. It is available now in the Android Market so head on over via the source link below.
[via Android Market]