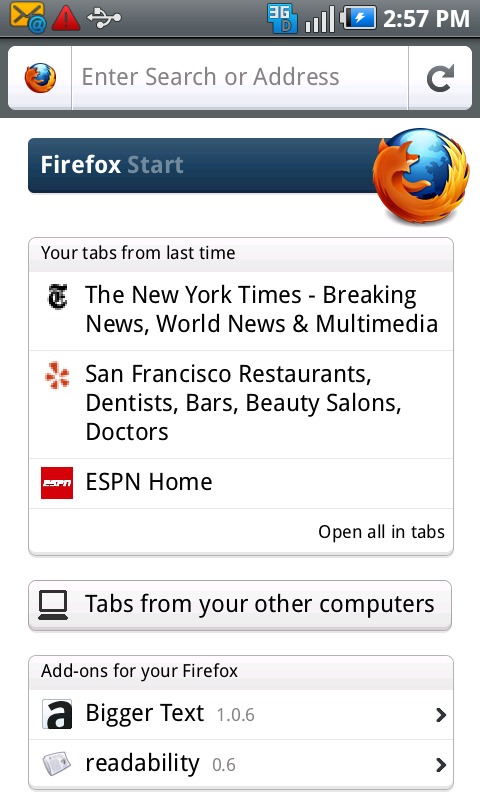 It's been quite the journey for the Firefox (originally Fennec) Mobile Browser for Android. It has been in beta and available for direct download from Mozilla for a few months now, but, to make things easier, it is now available in the Android Market along with some improvements.
Mozilla is getting closer and closer to an official release of Firefox 4 for Android, and this beta build marks another step to the full performance complete version of the browser.
This new beta build brings in a new slightly altered look with visual tweaks, further language support, and other bug fixes. You can check out the release notes from Mozilla, and pick up the application now in the Android Market.
[Via Mozilla]