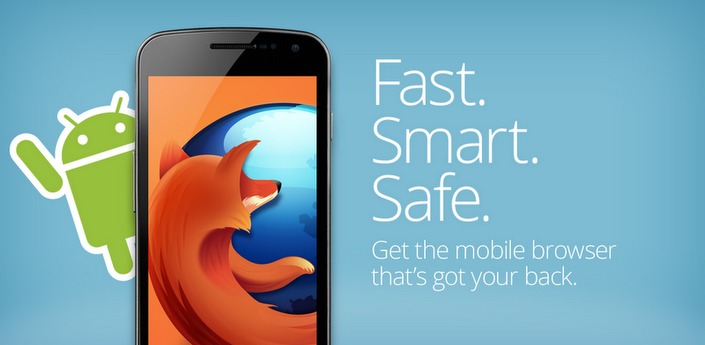 Firefox is keeping their word on offering rapid releases for both their desktop, and mobile browser client. Even though it seems like they released version 15 just last week, yesterday Firefox 16 for Android was released to the wild. They've added a few new features, enhanced performance, and even added tons of security features to protect mobile users from malicious activities.
Yup, Firefox 16 for Android is available right now in the Google Play Store. One of the nice new features is a Safari-like "Reader Mode" where users can simply tap the book icon next to any URL for distraction free, easy reading. This isn't anything new, but is a nice addition to Firefox for Mobile.
Then they've improved their Share menu with enhanced options and usability. You can now send entire tabs to and from mobile devices using Firefox Sync. Then regarding security, Mozilla has also beefed up that area. There's been a lot of discussion in the mobile world about malicious links and URLs that can potentially wipe out and erase your smartphone — but not with Firefox 16. They've added levels of protection for URLs crafted to maliciously wipe your phone, and they can no longer be opened.
As usual the update lists performance enhancements and tons of improvements around JavaScript's garbage collection, which should really improve performance. Mozilla even fixed Kyocera Echo stability problems — as if anyone even uses that phone still. So, do you prefer the stock Android browser, Firefox, Chrome, or Dolphin? Let us know in the comments below.
[via SlashGear]