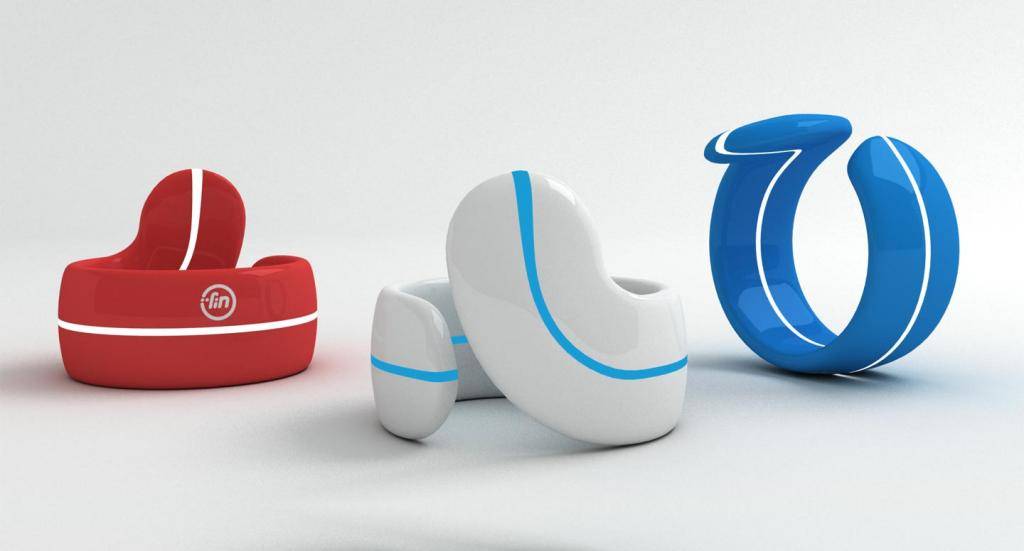 There are just some tech ideas that sound both intriguing and almost incredulous at the same time. Like this Fin ring that gives you almost magical powers over your smartphone and tablets using just your thumb and the power of Bluetooth.
Technically, Fin is a Bluetooth-enabled ring that uses a gesture-based system in order control any smart device, ranging from a phone to a tablet to a TV. The difference with other Bluetooth controllers is that Fin is designed to utilize almost the entirety of your hand, including each segment of each finger. And it will supposedly look stylish, if not slightly weird, to boot.
A variety of gestures are available to Fin. Not just simple swiping gestures in all cardinal directions or a simple tap or double tap. In its final incarnation, tapping on each segment of your finger can also initiate an action, from muting your smartphone, launching an app, turning on the TV, and a lot more. It may even replace a more awkward touch-based gestures on, say, Google Glass. Including swipes, taps, and finger segments, you virtually have 16 unique gestures you can assign. But it isn't just the tech savvy smartphone user that can benefit from Fin. This ring can be especially useful for persons with certain disabilities, particularly the blind. The video below demonstrates what Fin is pitched to offer, including a finger bump gesture to quickly share files.
https://www.youtube.com/watch?v=Gx3zWHS8amA
Fin sounds great and all but, unfortunately, it isn't there yet. At the moment, the startup behind Fin, RHL Vision Technologies Pvt. Ltd, has already completed its 2nd prototype and is looking towards Indiegogo crowdfunding to fund the final and more wearable product. An early developer edition will be available to backers by June but that will not yet support the finger segment tap gestures. The final Fin Smart product is expected to ship in September.