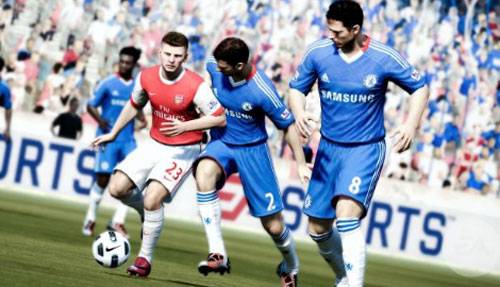 If you have a Sony Ericsson Xperia Play smartphone and you are a big fan of the FIFA franchise for EA sports you will love this news. If you are a FIFA fan that uses a different Android smartphone this will not be good news for you. Sony Ericsson has landed a limited time exclusive for the game allowing it to only be offered on the Xperia Play during the holiday season.
The new game has some impressive graphics and is being optimized for play on the Xperia Play. The game will make full use of the smartphones GPU to offer 60fps rendering on the device making for smooth play. The game will eventually come to other Android smartphones.
Sony Eriksson's exclusive period ends on February 21, 2012. This game should prove to be very popular with Android gamers. The audio for the game will also be enhanced with commentary and crowd chants on the Xperia Play.
"FIFA 12 will undoubtedly be one of this year's most popular games and Xperia™ PLAY consumers will be able to master it before any other Android users," said, Dominic Neil-Dwyer, Head of Market Development for Sony Ericsson. "Adding to a portfolio of quality games for Xperia™ PLAY, FIFA 12 adapts perfectly to the device and delivers the best football experience on Android."