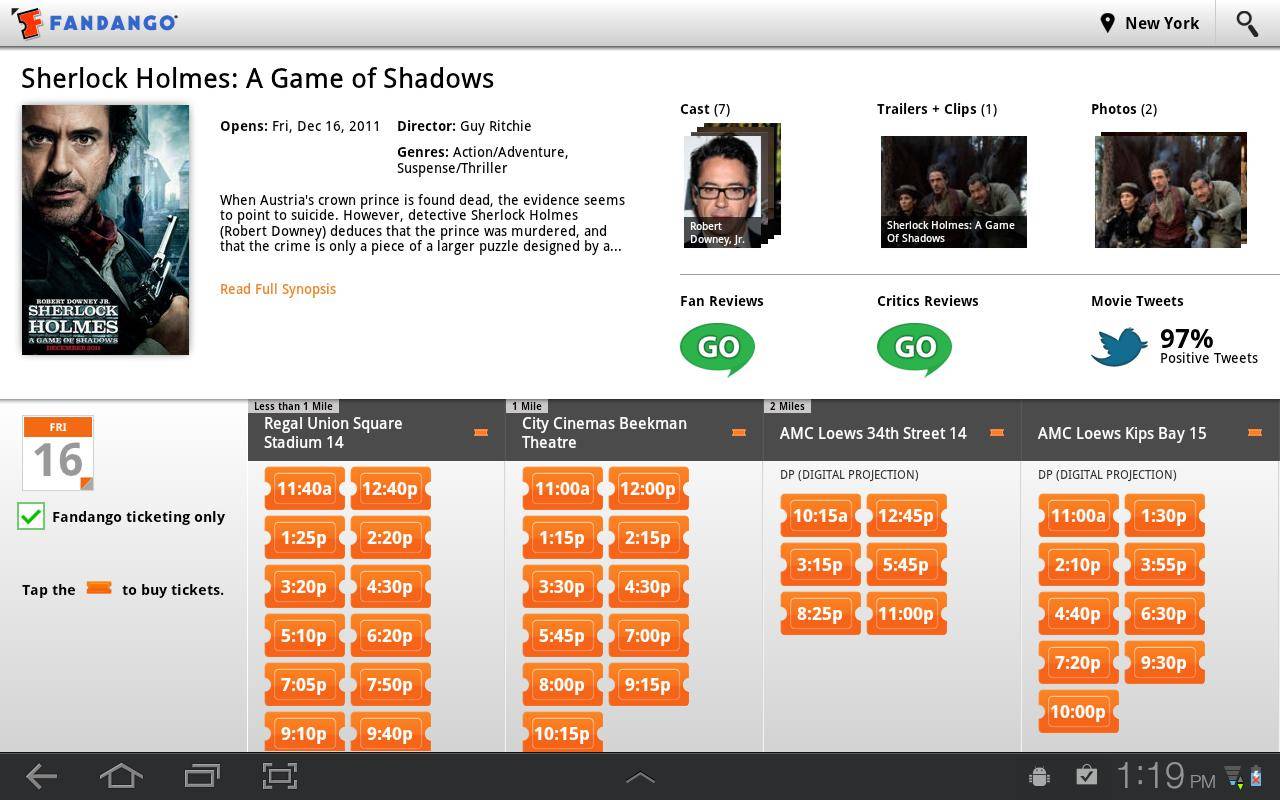 Just like the big screen, Fandango is coming to our bigger mobile screens now too. They've just released the new Fandango Movies for Tablets applications and you can get it right now. Next time you're in the mood for a flick you can simply do everything you need right from your tablet, they even offer HD movie trailers for our lovely 7″ and 10″ 1280 x 800 resolution tabs.
Browse movies at nearby theaters, search for the nearest theater with Google Maps, read reviews, watch HD movie trailers and even buy your tickets all without leaving the couch. I've been a long time user of Fandango and love the application but now having a Honeycomb and tablet optimized version is even better. I usually use the app while I'm out and about but this is great for those tablet users.
They offer tons of options and even show movies that are coming soon, with full voice search you can find and preview and flick you'd like with the new app for tablets. Basically everything found in the smaller phone version is present but prettier and bigger for tablets. You can even purchase movies right inside the app using a credit card or even Fandango bucks or gift cards. If you are a fan of movies be sure to give this new app for tablets a test. It's in the Android market and you can try it now by clicking here.