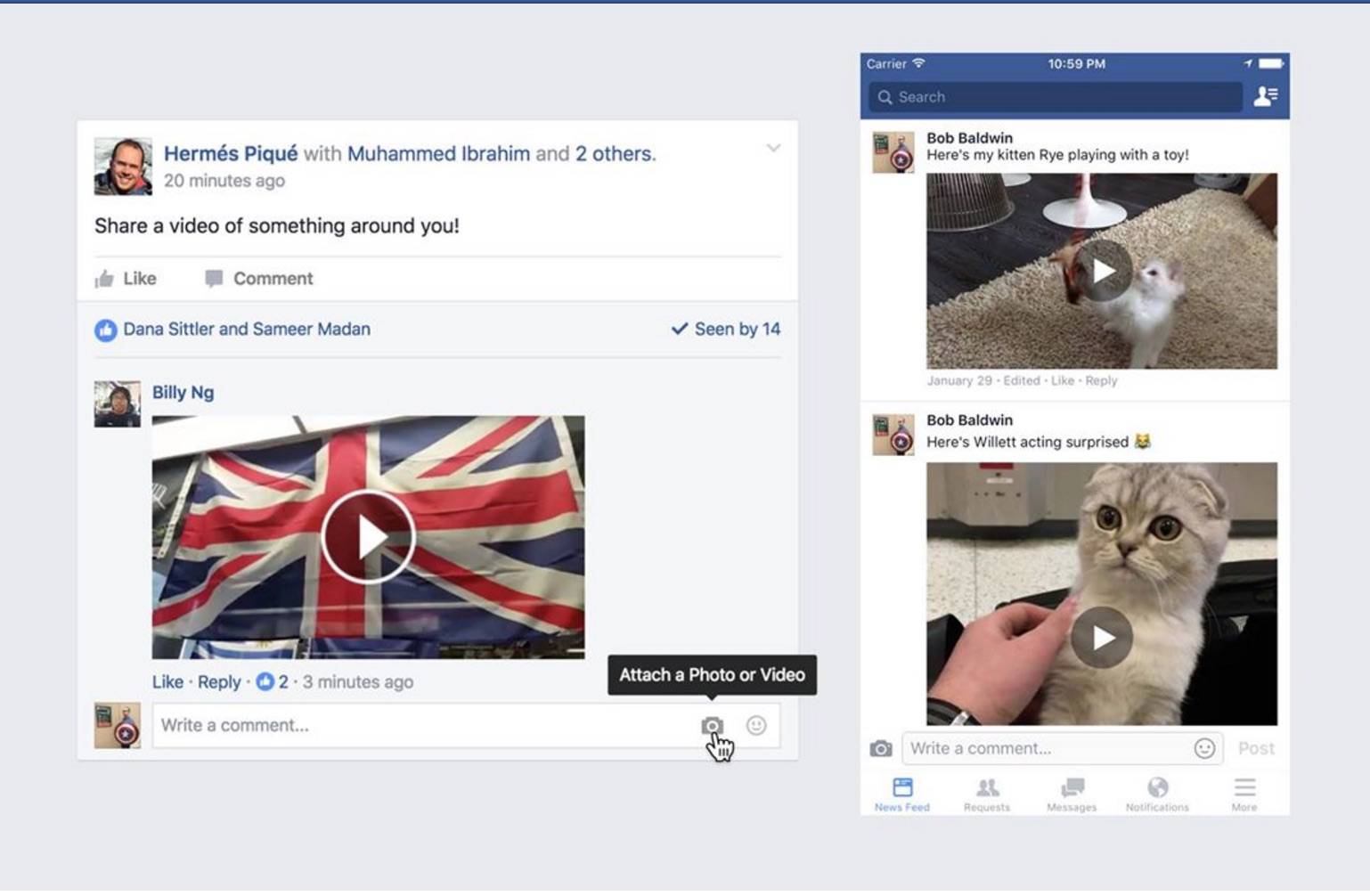 Haven't you ever wanted to comment on a friend's Facebook post with an appropriate video or with something that you just recorded a few seconds ago in reaction to their post? Now thanks to the social media giant's regular hackathon, you now could. Facebook has announced that users can now reply to posts on people, pages, groups, and events with videos, when previously, you could only reply with words and images. This is the result of months of honing the prototype that first saw the light of day at a hackathon earlier this year.
Bob Baldwin shared on his Facebook page how this feature was first prototyped at one of the company's regular hackathons, to add even more color to how we reply to our friends' posts. In the beginning, text was the only way you could react to posts, but over the past years, they have added links, photos, stickers, emojis, and so now, the logical addition would be videos.
After months of perfecting the feature, they have now launched across all platforms and devices where Facebook is available. Whether you're on a desktop or a mobile device, on iOS or Android, when you click on that camera icon in the reply part, you'll be able to add not just photos but videos as well. You can use videos that are saved on your device already or you can also record and upload videos right then and there for an even more "live" reaction.
Facebook has been really upping its video game, with the success of its Facebook Live streaming feature and altering the algorithm so that it's pushed higher on your feed. Other apps like Instagram, Snapchat, Twitter, etc have also been highlighting videos in their past updates, so we might see even more apps and features added that will incorporate more videos into our social, digital lifestyle.
SOURCE: Facebook