Of course we all knew it was a matter of time before Facebook Messenger app challenges Snapchat directly. And with the global rollout of the Messenger camera which is taking center stage now to your whole messaging experience, then that day has come. Facebook also seems to be testing in 15 other countries now the Snapchat Stories-like feature that it debuted a few months ago in Poland so it seems like it's ready for a global rollout soon.
But first, let's talk about the new easier-to-use camera which you will find in the literal center of your Messenger app after it has finished updating. This is because Facebook believes that "the camera is now replacing the keyboard" and so they have to adapt to this changing culture for those who use messaging apps. So now the camera is just one tap away and it comes with special effects and 3D Masks. Basically, just like Snapchat and its filters. There are now thousands of frames, stickers, masks and effects to choose from.
Even your plain text messages can now be a little more exciting, with various palettes filled with stickers and art that you can add to it so that the person you're chatting with will not get bored with your plain old word messages. But don't worry if you're an "old-school" type of chatter. All the old Messenger things like letters and emoticons and emojis are still there, as well as the attach photos and voice message and all the other things you're used to.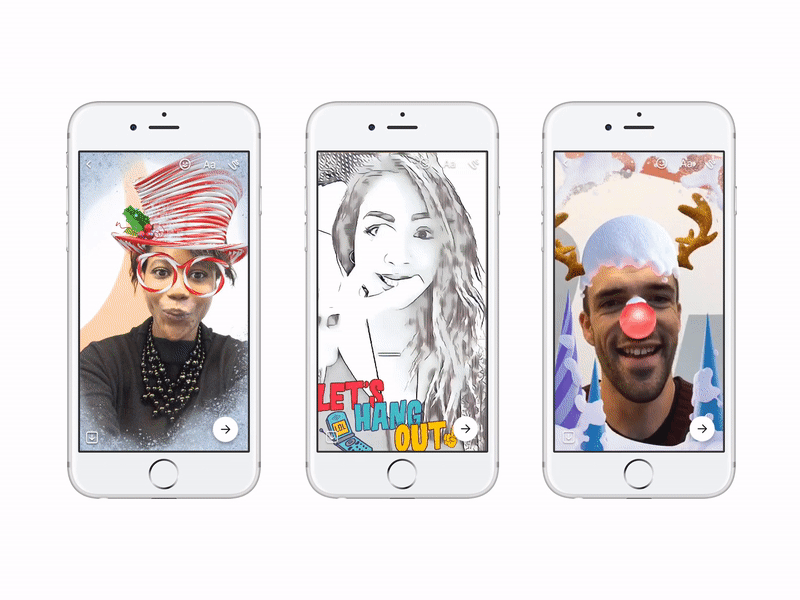 Around 15 countries are now able to use Facebook Messenger Day, which is basically like Snapchat Stories or the more recent Instagram Stories (the latter of which is owned by Facebook, in case you didn't know). If this becomes really popular, then Snapchat may have reason to be scared since Facebook is a social media giant after all. But let's wait and see how its users respond to all of these new additions.
SOURCE: Facebook