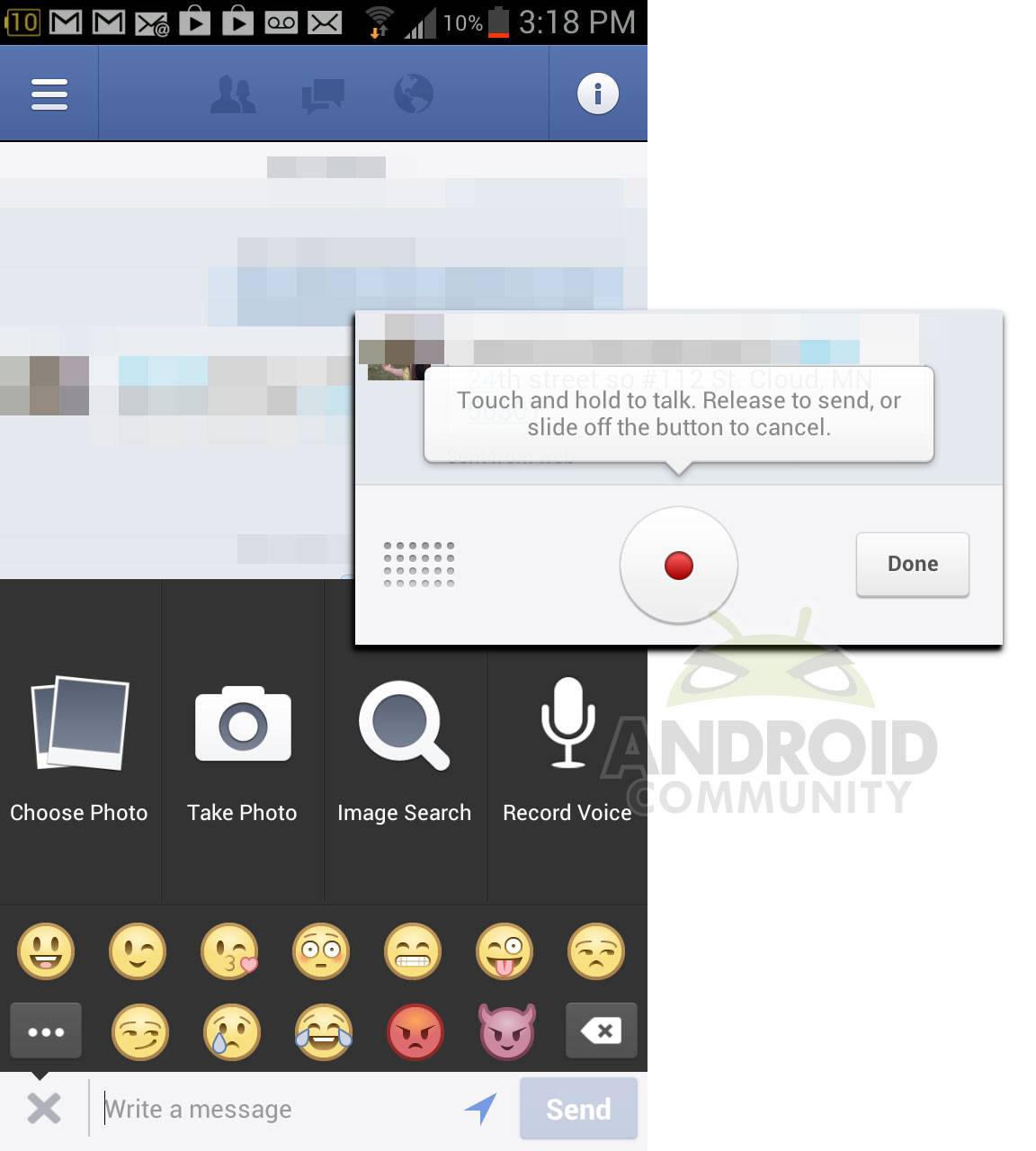 Facebook has just delivered an update for its Android app, bringing it up to version 2.1. While the patch notes don't contain too much information, they do reveal one major feature: voice messages. Once you've applied this update, you'll be able to send short voice messages to your Facebook friends. This update, of course, comes on the heels of the announcement that Facebook would begin offering free calling over WiFi or mobile Internet for iOS users.
So, while it may not be full VOIP, voice messages are still a nice touch to have. While being able to send voice messages is easily the most exciting part of this update, messaging in general has been given something of an overhaul. Now you're able to insert emoticons and images into your messages, whether those images are coming from an existing gallery or you want to take it right there on the spot. Not too shabby, and Facebook's new search functions help streamline messaging even more.
Users can now do an image search that's powered by Bing, and once you find the image you want to use, simply click on the thumbnail to have it appear in your message. It really couldn't be much easier to insert images into Facebook messages, so kudos to the company for this increased functionality. Facebook, of course, recently announced a partnership with Bing for its new Graph Search feature, so it's only fitting that we see Bing popping up in Facebook's new image search.
After this update is applied, you'll be able to share your friends' posts to your own timeline or groups. Users can also look forward to faster speeds when opening and viewing photos, and faster speeds are always welcome among the constantly-connected crowd. You can snag the latest version of Facebook right now from the Google Play Store [download link], so get to downloading!
[via SlashGear]