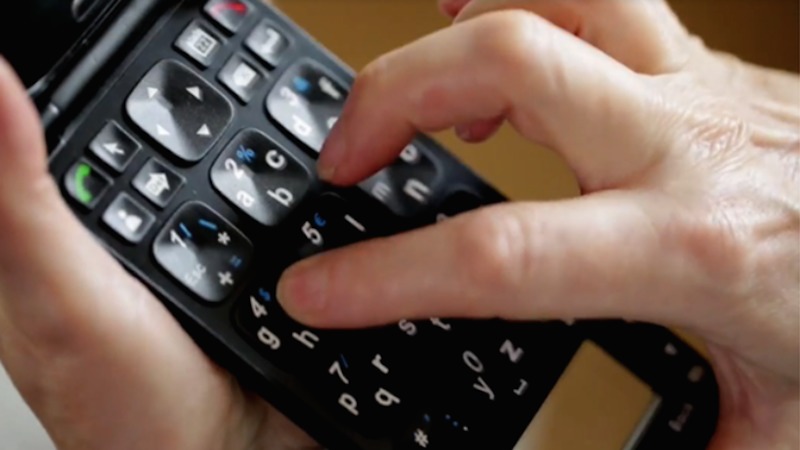 Smartphones are very useful. The elderlies already find mobile devices like phones and tablets effective in helping them be active, productive, and entertained everyday. But with the small touchscreen keyboards found on smaller screens, it may difficult for them to type and use the apps they want to use especially if they want to communicate with their family. The popular on-screen keyboards like Fleksy or SwiftKey are not enough because they are still small for the seniors.
As a solution, here is the EziSmart to bring easier typing and more effective communication between family members–grandchildren, adult children, and the seniors. The EziSmart is a special case that brings a physical keypad to the Android phone. It's not weird that we're now adding physical keys to a touchscreen display because this is for our loved ones. Just be glad that your grandparents want to and can still communicate with you. They just don't know how to type properly so might as well get them this special case.
We're certain that there are still cellphones with physical numeric keypad but typing on that one is even more difficult. The EziSmart case features large physical buttons that still features QWERTY keys. Designed by a telecommunications engineer who got frustrated with trying to communicate with his mom, Richard Chan thought of using a physical keyboard instead.
The EziSmart case is more than practical as it also features a special emergency call button that can be set to send an automatic SMS to a family member or healthcare professional when something bad happens. If no response was sent after a period of time, emergency help will be sent to check. The phone case designer was inspired by what happened to his mom before. His mother was waiting for help because of a bad fall and was lying on the floor for five hours before being discovered.
The product is still a concept but designer Chan already partnered with SINTEF research group to develop the technology. To get the necessary funding, the project will be listed on Kickstarter campaign this November.
VIA: GizMag