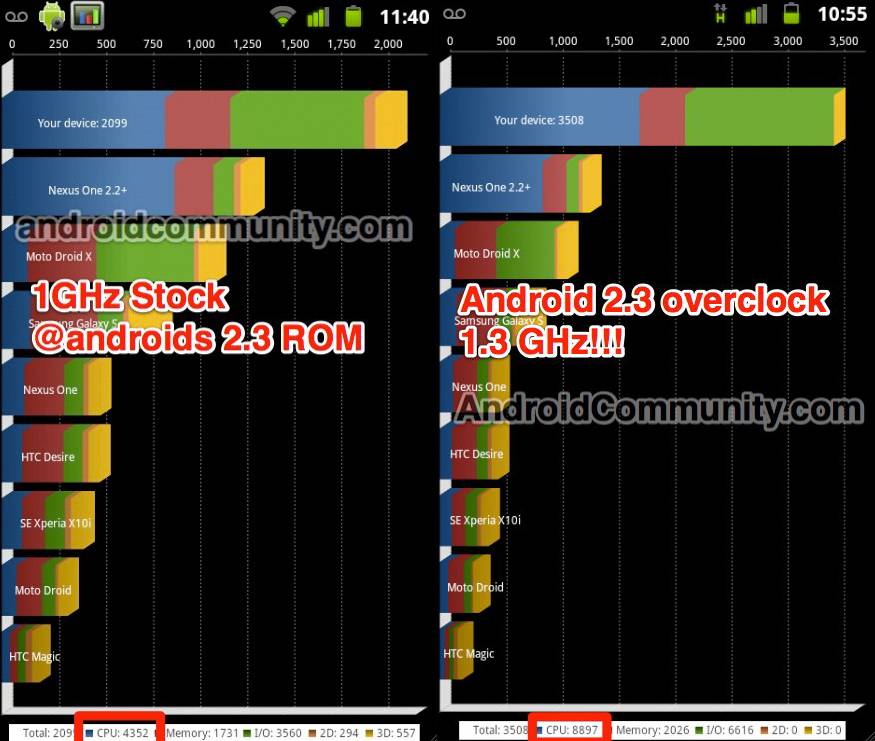 We have been following up with Team Whiskey very closely, a well known development team that reaches out to XDA Developers. Our staff has installed their Trinity v1.3 ROM and can vouch for its stability in every area of functionality. This is Team Whiskey's latest release and has proved some amazing quadrant scores in comparison to the stock ROM on the Nexus S.
You can clearly see how much higher the Trinity ROM + Kernal's CPU score is compared to stock. The voltage was also increased from the standard 1.2V to 1.4V. When the voltage is pushed higher, the memory increases as well.
As we know, quadrant scores aren't everything. We need our smartphones to be extremely reliable and would prefer them to be as fast as possible. That's why we decided all of our visitors at Android Community deserve a true tour of an overclocked Nexus S. The below video displays the fastest phone we have yet to cover.
[vms bdedde4ec2cfad051558]
[Via Team Whiskey]