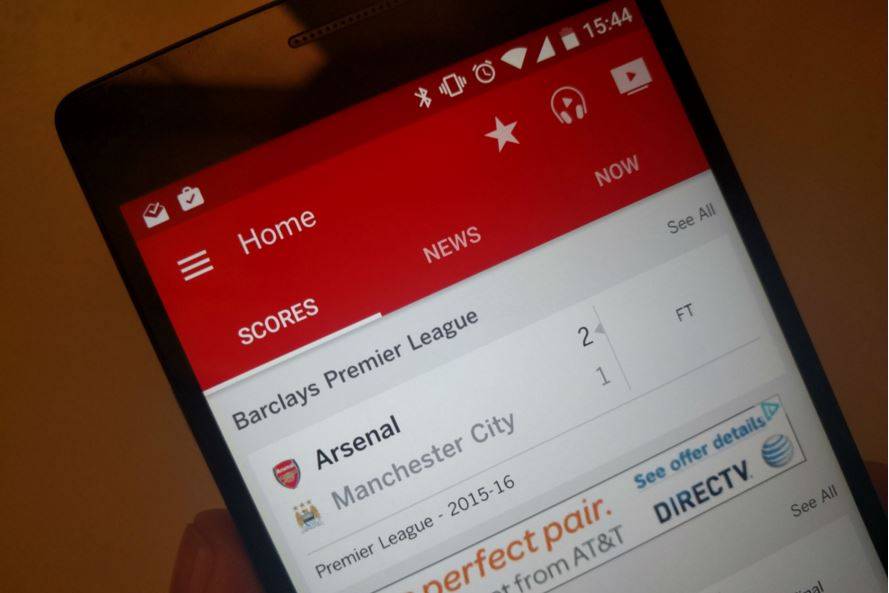 If you're a sports buff and you need score updates every now and again, chances are you've already downloaded the ESPN Android app to keep updated with scores – which in fact is a very logical move. But chances are also, you may have uninstalled it already because the ESPN app is notorious for being sluggish and very slow in its performance. The good news is, this new app update seems to have gotten rid of that.
The update that rolled out for the ESPN app yesterday vastly improves the app's general performance. Also, it gives the app's look and feel a Material Design makeover. Replacing the buttons and tabs are Material Design conventions, with a striking red top bar. Users will feel that performance and scrolling is much snappier, as is loading game information and articles. See the comparison of the new Material Design-infused UI to the old one below.
The new version also brings support for Marshmallow's permission model for users on 6.0 devices. Despite its penchant for sluggish performance, ESPN is one of the few apps that has a good aesthetic when used on a tablet. The UI is now improved with this update, together with the usual bug fixes, and more recommendations for articles to read when you finish one.
If you've given up on the ESPN app, you might want to check it out again. If you're still using it, you can download the update via the Play Store, if you haven't already been notified.
DOWNLOAD: Google Play Store