You probably watch most of your music videos on YouTube, but it's easy to get distracted by all the other kinds of videos available in the video sharing site. But if it's just plain ole music videos that you're looking for, Vevo is your guy. Or rather your app. And now, it has a dedicated app that is available for your Android smartphone and tablet, but limited only to some specific countries, including the US and UK.
For anyone who's watched music videos, Vevo is a familiar name as you see most of your favorite artists with a Vevo channel dedicated to them. The app is no different as you will see all their music videos available for your viewing and listening pleasure. And of course it's on HD. When you "heart" specific songs or artists, then the app will notify you when they have a new one coming out. And of course, you can create your very own playlist and you can even do so while you're watching a video (because multitasking).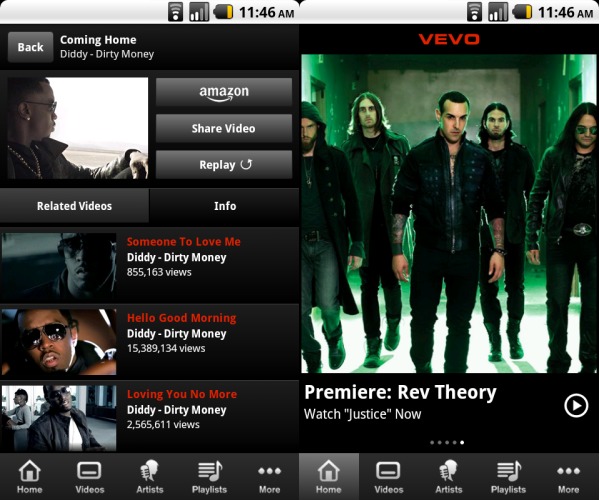 The Vevo Spotlight is a brand new feature where they curate a playlist featuring the newest videos from your favorite artists as well as new artists that they think you'll like, based on the things that you've hearted and you've watched. And while the app will work on your 3G/4G/LTE connection, they still recommend you use your WiFi whenever possible so you can get the best quality experience.
You can download Vevo for Android for free from the Google Play Store. However, for now, they will only work if you're in the US, UK, Australia, Brazil, Canada, France, Germany, Italy, Ireland, The Netherlands, New Zealand, Poland and Spain.