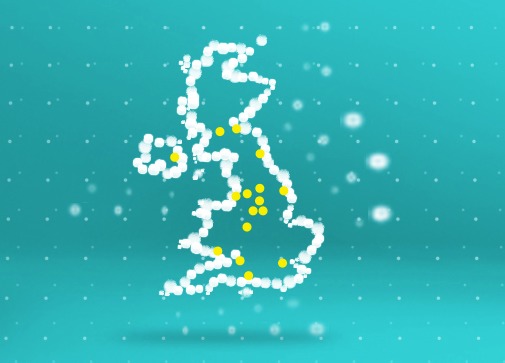 EE has just confirmed its plans to rollout high-speed mobile data to 17 more UK towns and cities by March 2013. In addition to adding new locations, EE is working to improve coverage in existing LTE areas. EE says 4G density is "being increased on a daily basis." EE is also working to improve its 3G network to support DC-HSPA, which will improve things for users who do not have 4G devices or are in an area where 4G has not rolled out.


The DC-HSPA part of the this update will certainly improve things for Orange and T-Mobile UK. While these two companies combined to form EE, customers on these networks do not actually get access to LTE data. EE plans to have 40-percent of its network covered by the faster DC-HSPA, but customers on the network will need to have devices that can support the higher speeds.
The complete list of new locations to receive 4G LTE in this new rollout is as follows: Bradford, Chelmsford, Coventry, Doncaster, Dudley, Leicester, Luton, Newport, Reading, Rotherham, St Albans, Sunderland, Sutton Coldfield, Walsall, Watford, West Bromwich, and Wolverhampton. While those cites will go live by the end of Q1 2013, EE also says Belfast, Hull, Maidenhead, and Slough will be switched onto 4G by the end of this year.
EE's goal is to cover 98-percent of the UK population by the end of 2014. That's certainly a loft goal, but one that should be great for UK customers. That being said, EE's competition is bidding on 4G spectrum, with equally aggressive rollout plans promising LTE competition as early as midway through 2013.
[via Slashgear]