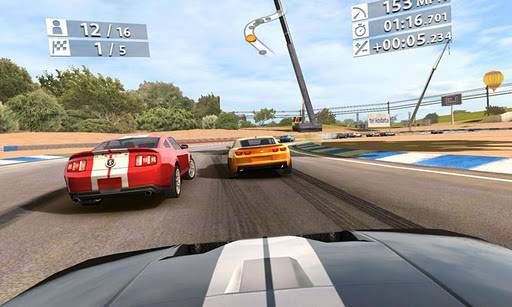 EA has just released their newest and best racing game yet in Real Racing 2. In case you've never heard of the first one that is because it wasn't available in the Android Market so many users never played that decently fun game. Real Racing 2 brings things to a new level and brings tons of racing awesomeness to the palm of your hand. EA is calling this "the most hotly anticipated racing game ever made for Android". Hopefully it lives up to that line, see the video and screenshots below to get a better idea of what to expect.
The video preview below makes it look very impressive and I can't wait to give this game a try myself. It's currently free but they want plenty of in-app payments to keep things going but it's worth a quick try at least right? Race away with 30 high-performance cars, 15 awesome locations, and an immersive career mode taking you through more than 40 miles of road.
This isn't your average racing game with mild graphics and look-alike cars. Race with 30 officially licensed cars including the 2010 Ford Shelby Mustang GT500, 2010 Nissan GT-R (R35), 2012 McLaren MP4-12C, and more. You can clearly see the awesome level of detail to the cars from the video above and a few screenshots from the gallery below.
As mentioned above, Real Racing 2 is free-to-try but will have a few in-game app purchases or users can buy the full game for a modest $4.99 if they'd like. The try before you buy is a pretty good idea for those that aren't quick to spend the cash on this type of mobile game. Enjoy over 10 hours of racing with edge of your seat excitement and be sure and let us know what you think of the game — once you've beat it of course.
Market Link — Real Racing 2