Samsung's brand spanking new flagship is the Galaxy S9, just recently unveiled at MWC 2018 in Barcelona. We expect nothing but good things from this phone, but Anandtech's benchmarks of the demo Galaxy S9 unit and its Exynos 9810 chip shows pretty questionable numbers. This led Anandtech writer Andrei Frumusanu to believe that there was something wrong with the chip on the demo unit, or that Samsung may have been running software that is not yet optimized for the phone's hardware.
The Exynos 9810 – which will power most of the Samsung Galaxy S9 units available in the global market – is made under Samsung's 10-nanometer FinFET process, and should show close to double the performance of its predecessor, the Exynos 8895. But while Anandtech's benchmarks show the 9810 bettering the 8895, it gets beaten handily by Qualcomm's Snapdragon 845 and Apple's A10 and A11 chips. This is not good reading for Samsung, especially if the Galaxy S9 were to be seen as better than the iPhone 8 and iPhone X, and that it should compete well with SD845-powered devices.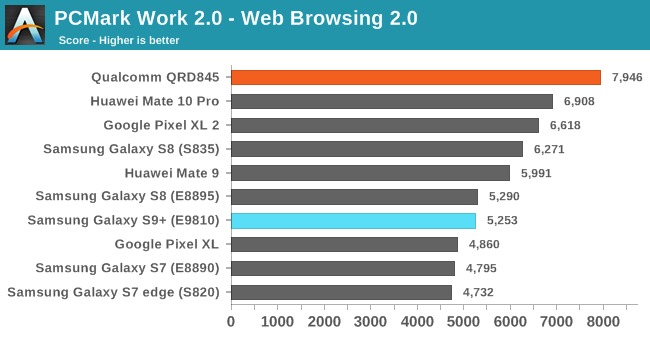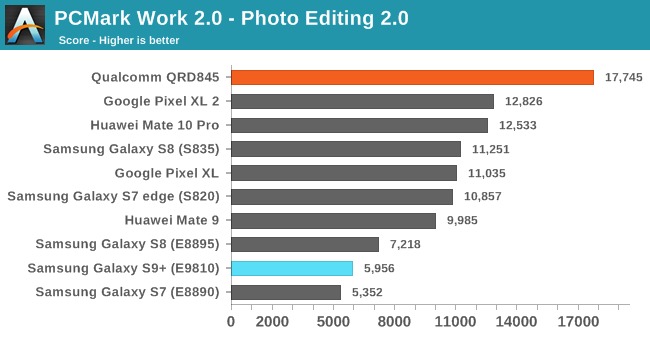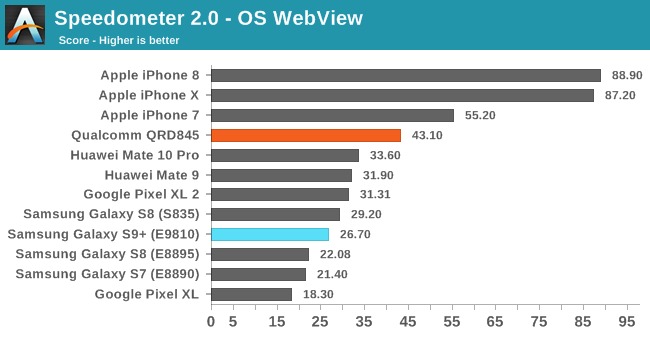 While the Geekbench scores for single core speeds are in expected territories, it was the performance benchmarks that got Frumusanu scratching his head. The numbers are laid out via the source link (see below), but all told, the author says that the Exynos 9810 "was barely able to distinguish itself from last year's Exynos 8895, let alone the Snapdragon 845." This is what makes him believe that there was something wrong with the Samsung Galaxy S9 demo unit that he tested.
We do hope that this is just a case of the Galaxy S9 demo unit's software not yet finalized and optimized fully for the hardware within the phone. It would be a tragedy indeed that to say that there is very minimal improvement from the Galaxy S8's processor to this new one. Prove this wrong, Samsung.
SOURCE: Anandtech