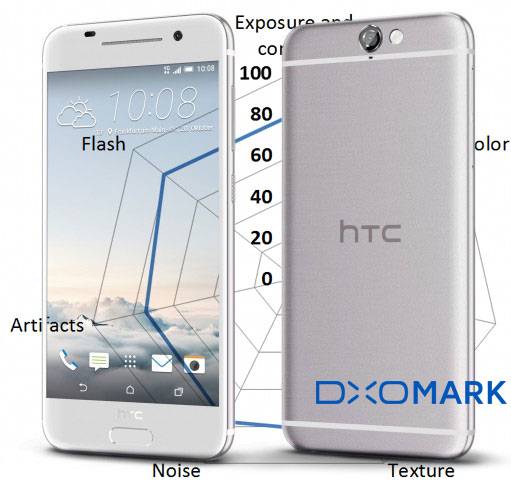 When it comes to its photographic capability, the HTC One A9 is 9 points better than the current flagship of the OEM, the One M9. That is according to the DxOMark team, which is pretty much an "authority" when it comes to rating the smartphone cameras and features of various devices. They gave it a score of 78, and compared to the other recent HTC smartphones, including the 21MP One M9, that's already pretty high, despite a few misgivings here and there.
Proving that it's not always about the pixels, the One A9 with its measly 13MP main camera outshone the 21MP snapper of the One M9. This is in part due to the faster 2.0 aperture and optical image stabilization, the dual LED flash and the ability to shoot/record DNG raw files. In bright lighting conditions, the autofocus was tough, had a good color rendering and white balance transition. The noise levels were also found to be low. If you zoom in to an object, the One A9 camera still has good edge and detail definition, regardless of light conditions.
But despite all these praises, compared to others in the market right now, it still cannot compare to their more advanced camera features, not to mention a few slight issues the DxOMark team found. Some of these issues include under exposure in high contrast scenarios, much lower shutter speed during low light situations, fine details are actually lost under all conditions, etc.
While it still cannot compare to the current leading smartphones, at least photograph wise, the HTC One A9 is a good upper mid range device. And compared to the previous HTC devices as of late, they're "back in the game" in terms of getting the approval of DxOMark.
SOURCE: DxOMark