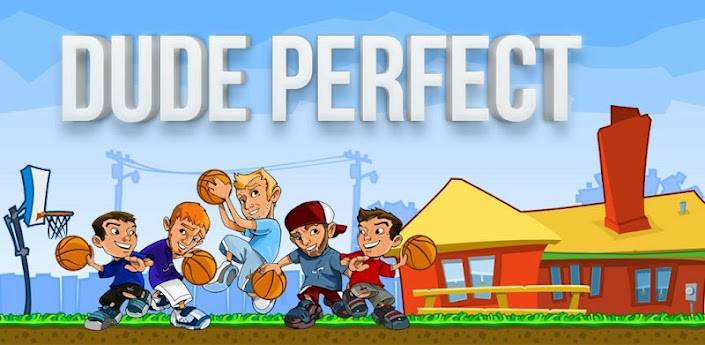 Remember the Youtube group called Dude Perfect that made all those awesome videos shooting some of the worlds most impossible basketball shots? We'll they've scored again only this time for Android. Instead of watching their videos on the go, how about play the game. Just recently released is Dude Perfect, an Android game based on the real-life dudes and you can get in on the Basketball action for only $0.99 today.
This is essentially a fun and challenging game where users are set up against some near impossible basketball shots with hoops in weird spots, covered by boxes, clouds and planes in the way, and anything else you can think of. It reminds me of a mix between Angry Birds and Paper Toss only you are playing Basketball, and it's loads of fun. Make your own trick shots today and check out the video preview.
What better way to get into the March Madness spirit than with a fun, challenging, and addicting basketball game for Android. With a physics based puzzle style, sports action, and awesome graphics this game looks very promising and is only $0.99 in the Google Play Store. Users can also choose an in-app purchase and get the level editor to create their own trick shots once they've managed to master all of them from the game. Sadly we already pay for the game, and shouldn't have to pay for the editor too but why not support these guys — the game is sweet.
Good luck making some of the hardest trick shots on a mobile device with Dude Perfect. Hit the download link below and give it a try today. The game is compatible with almost every decently powered device including every tablet I've ever owned, so enjoy it and let us know what you think once you give it a try.