If you pay for your Dropbox cloud storage and storage, your only options are Plus which just gives you the extra gigabytes or terabytes you need or the Business which has several extra features but is meant for bigger businesses because of its cost implications. But if you are a freelancer or small business owner, you'd want something that is somewhere in between the two. That's the positioning of their new product called Dropbox Professional, created for the freelancers and creatives out there who need both cloud storage space and features to help push their work and businesses.
Aside from giving you 1TB of storage on its cloud servers (which is already a lot, really), you will also get new features to help you sell yourself or your business and get you to store, share, and track your work from just one place. You also get the Smart Sync feature, previously only available for the business accounts so that you can free up some space on your hard drive but still have the file accessible through the cloud. Just right click the files you need to go away from your computer and choose Smart Sync online-only so that it will then be just synced to your Dropbox cloud.
The Dropbox Showcase gives you a new way to present your work to your potential or even existing clients. Instead of just sending them a link or a heavy file through your email, you can now create a "single, professionally branded page" that has visual previews, customized layouts, captions for your pictures and videos, etc. You can even add your logo and an introduction for those who don't know about your business just yet. You can even keep track of those who have already viewed your Showcase so you don't need to constantly follow-up.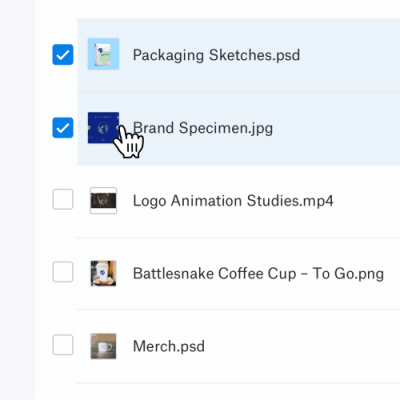 Dropbox Professional would be great for artists, marketing professionals, freelance sales specialists, etc. It will cost you $19.99 per month, which is still cheaper than the Business tier. And that 1TB of storage space sounds pretty good already.
SOURCE: Dropbox