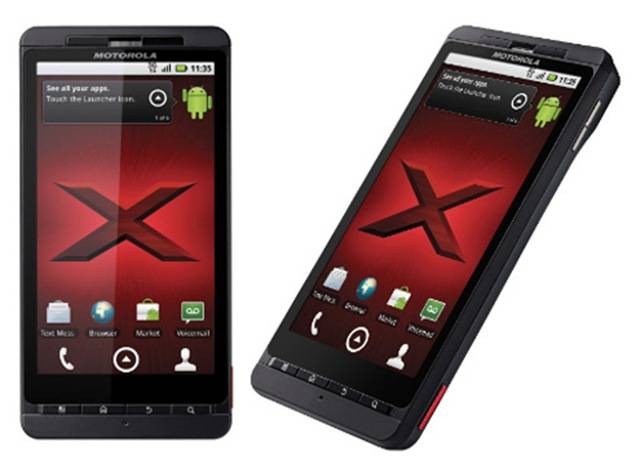 We're not hating on the Droid X – we think nobody who knows his Android history would ever be able to do that to the phone which at its peak was the "for real" iPhone killer. But just four years after its release, it is already considered ancient – such is the pace of technology today. Lo and behold, XDA senior member "Aaahh" has given the old phone a fitting swan song, by successfully installing CyanogenMod's Android KitKat-based OS on it.
Motorola's Droid X was a kicker of a phone at its time, giving the iPhone 4 a real run for its money. It was powered by a Texas Instruments OMAP3630-1000 single core processor which turned at 1.0Ghz. It had a 4.3-inch 854×480 TFT display with 8GB of internal storage. All well and good, but to run CM11, an Android 4.4-based OS, on this would be actually surprising. And it's been done.
The flashing of the custom ROM is a bit roundabout, a bit more tricky than usual because of the difficulty of getting a custom recovery to work with the phone. In the process, you would have to use at least three different versions, one of CWM and two versions of TWRP. Make sure to follow the exact steps via the official thread at XDA – check the source link.
I don't think we need to remind you that because of partitioning issues, you will lose data on the original phones when you do this – if you still have personal data on your old Droid X. But if you do, make sure to get it out first before starting the process. When you finish, it will be one of those "there's some life in the old dog yet" moments. And then you go back to tapping away at your Moto X. Typical.
SOURCE: XDA