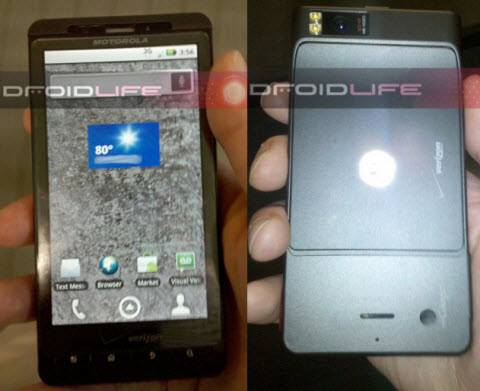 Well, mark your calendars, folks. According to Droid-Life, who spoke directly with Verizon Wireless employees on the matter, it looks like the upcoming flagship device from Motorola, the Droid X (Droid Xtreme, Droid Shadow) has a launch date: July 19th.
Yes, you heard that right. Just over a month from now, the new device, featuring that 4.3-inch capacitive touchscreen, the 1Ghz processor, and NinjaBLUR UI is going to be released to the world. According to DL's sources, Verizon Wireless employees are being told to order shirts (just like the Droid Incredible launch), and be prepared to open doors early on July 19th, all in preparation for the launch of the Droid X.
Verizon Wireless is expected to go on the official record with the announcement of the device next week, so stay tuned. It will be good to finally see some official shots of the device, that's for sure. Now, the big question: who of you out there is planning on getting one for yourself?
[via Droid-Life]