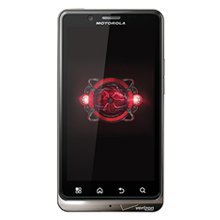 One good update deserves another, but before you ask, no, it's not Ice Cream Sandwich. Motorola is sending out a test update for the DROID Bionic, and given their history that means that is should be getting a wide release within a month or so. Build 5.9.904 is regrettably still Android Gingerbread, but it brings along a few much-appreciated fixes. If you're not a member of Motorola's official support forum you won't be getting it (at least directly), but Verizon should be sending it out before too long.
Fixes include a revised Visual Voicemail alert system, tweaks to Bluetooth headset volume, and various bugfixes for the power button and Internet connection. Significantly there are adjustments to the way that the DROID Bionic handles the new IPV6 standard, which should make for noticeably faster wen performance on some sites. Overall it's not an essential update, and perhaps not the one that Bionic owners have been waiting for, but those still on a stock ROM should be happy to see it.
There's been no official word on an Ice Cream Sandwich Sandwich update beyond the fact that it is, indeed, coming. Motorola's timelines for its Verizon devices are frustratingly nebulous, though at least one pre-release version of Android 4.0 for the DROID RAZR and DROID RAZR MAXX has leaked out. With a Verizon lineup full of locked bootloaders, the wait for an official update becomes even more frustrating, as there's no way to reliably create true custom ROMs without updated kernels.
[device id=1476]
[via Droid-Life]