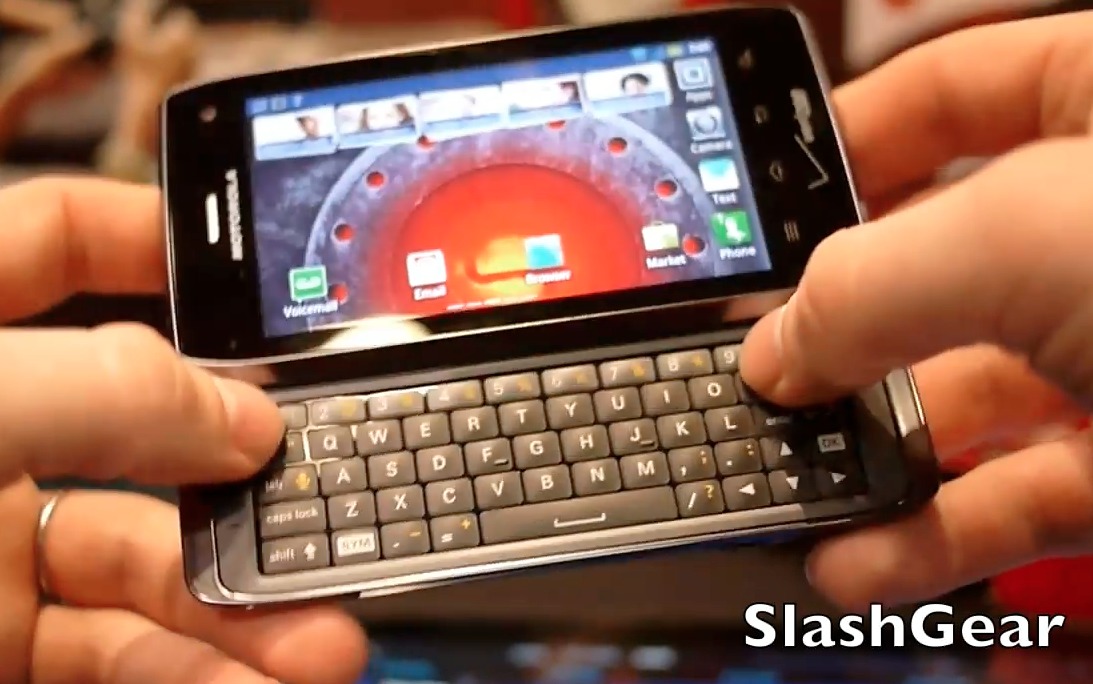 Motorola and Verizon have officially launched the DROID 4 and DROID RAZR MAXX at CES this week, and we've got hands-on with both Android smartphones. As expected, the DROID 4 packs a slide-out five row QWERTY keyboard, while the RAZR MAXX takes the original styling of the DROID RAZR, makes it a little chunkier at 8.9mm thick, and uses that extra space to slot in a 3,300 mAh battery.
That extra-large power pack should address two of the most common criticisms of the original DROID RAZR: that its battery life is too short, and can't be extended by swapping in a bigger alternative. It's still non-removable, but now at least should hold up to some serious LTE hammering. Verizon says buyers of the $299.99 smartphone can expect over 21hrs of talktime on a single charge.
DROID RAZR MAXX hands-on:
As for the DROID 4, that has a 4-inch qHD display, dual-core 1.2GHz processor with 1GB of RAM and an 8-megapixel camera, along with that all-important physical keyboard for messaging addicts. It will run Android 2.3.5 Gingerbread initially, with an ICS upgrade in the near future according to Motorola, and has LTE and a mystery price tag.
DROID 4 hands-on:
More details over at SlashGear in our DROID 4 hands-on and DROID RAZR MAXX hands-on.