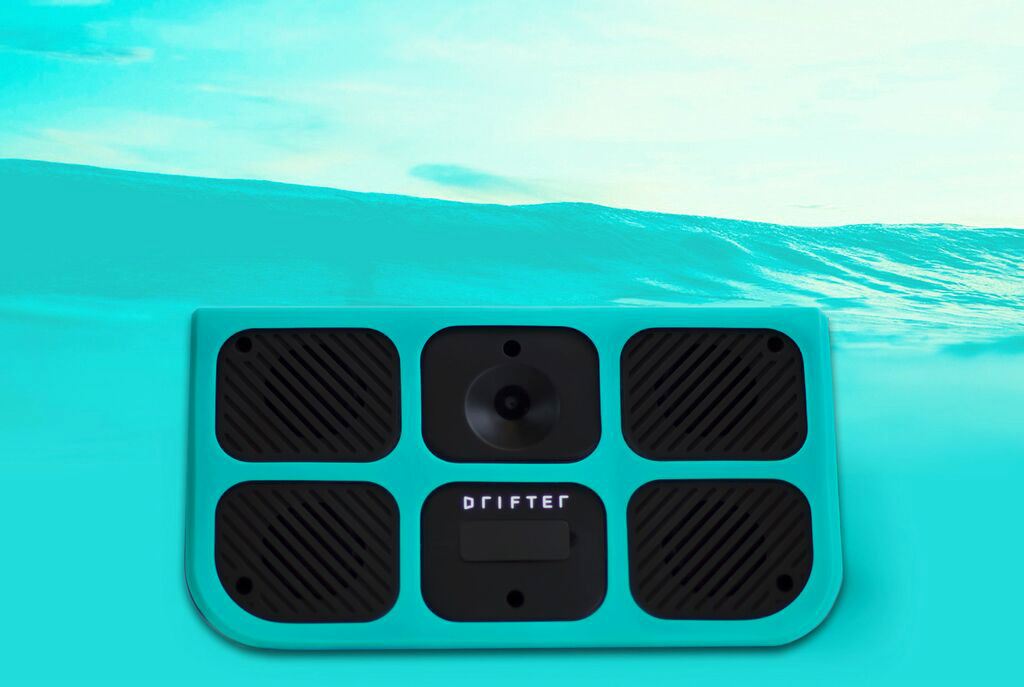 When your smartphone isn't waterproof or not waterproof enough, you probably would not risk taking it to the pool or anywhere near water. But what if you wanted to listen to your music while you're doing your wet sports thing? Of course most waterproof Bluetooth speakers would need your smartphone nearby. Not Drifter, as it is a fully independent speaker that can last being splashed by water and play your tunes at the same time.
The Drifter is actually one of the very few speakers in the market that has its own operating system and can function without a connected smartphone or tablet. It runs on the Android platform and has 16GB of storage so you can save all your favorite tunes there, whether or not your are anywhere near water. And in case your favorite music is on the cloud, it can also stream music services like Spotify, Beats, Apple Music, etc. Well, except for Pandora for some reason.
When it comes to its durability, it is both waterproof and buoyant so it's okay to take it with you while paddle boarding or just lounging at the pool. It also has a touchscreen that can control your music. And if you want to use it like a regular speaker, it still has both Wi-Fi (for the audio streaming services of course) and Bluetooth connection, in case you want to connect it to your smartphone or tablet.
You can pre-order Drifter now at the Freedom Audio website for an introductory offer of $199. Once it starts selling at retail, it will be $299. Units will start shipping by October.
VIA: Tech Crunch