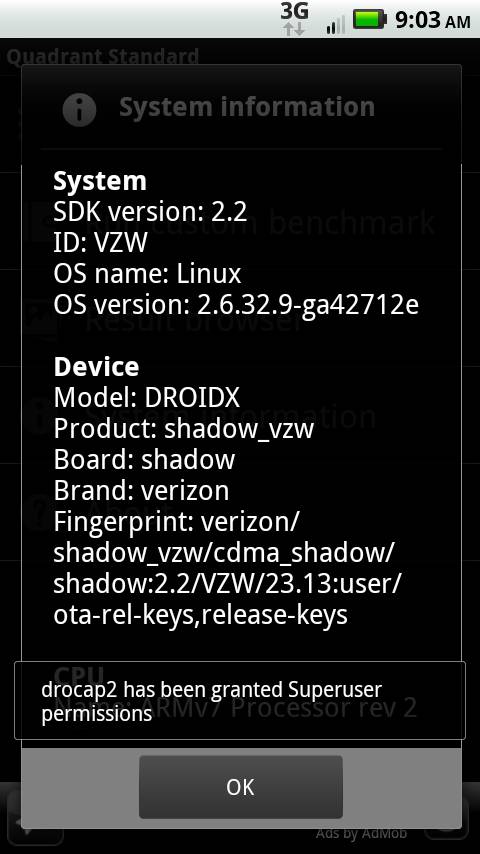 The next release of Froyo for the Motorola Droid X has been leaked to the internet with instructions to download to your rooted device. The download is relatively easy and documented with step by step instructions thanks to the forum users Andrew, CellZealot, and P3Droid over at MyDroidWorld who made this leak possible.

The instructions to download this leaked OTA upgrade are as follows:
Download update.zip:
Note: This is not a Custom ROM or a port and will upgrade only your system.
To install the New 2.3.12 update:
Restart your phone via Koush bootstrap into Recovery Mode
Wipe data as well as your cache
Select mounts and storage
If it fails to install the first time — Select format system
Select mount system
Back out by pressing Power button
Select install zip from SD card
Select choose zip from SD card
Find and select this zip file
First boot of your device may take up to 5 minutes
Go into Kosh bootstrap and redo the bootstrap
After following these instructions your Droid X will now be running 2.3.13 of Froyo and will still be rooted. If you lose root you can re-root your device using this method.
[Via MyDroidWorld]