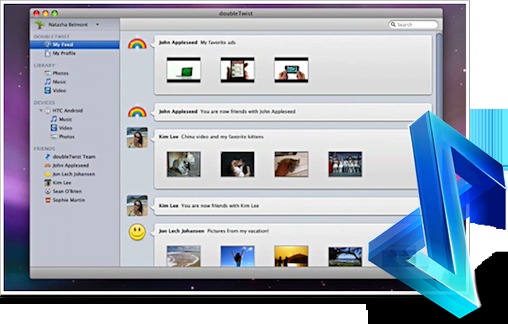 If you have an HTC Incredible or Samsung Galaxy S, you will find that currently doubleTwist doesn't support files that are stored on your internal memory. This will change soon according to doubleTwist. Their app is currently being updated to take advantage of handsets with internal storage.
Expect more developers to start adding support for internal storage into their apps. Initially, this feature was not needed as most android devices only utilized the SD card for storage. The internal memory of most Android devices was not big enough to handle the storage of music or movies. More and more Android handsets will be released in the coming months that will have ample onboard memory as well as SD card slots.
This update can't come fast enough for most Incredible owners. We'll let you know when this update is ready for download.
[via talkandroid]