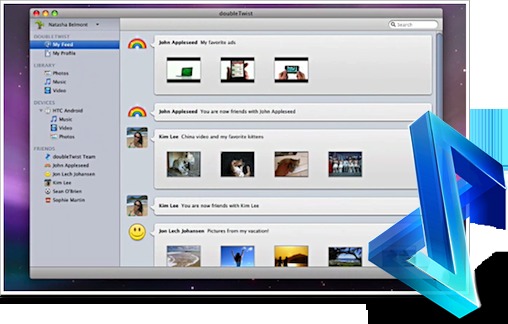 DoubleTwist is a popular way to sync your music, videos and pictures to your Android device. It is now being included in some Android handset, the myTouch 3G Fender Edition by T-Mobile being the first. There is now an update to the software that has a few nice upgrades, podcast being one.
A few of the upgrades are:
* doubleTwist Podcasts – the world's largest podcast search engine! Search, subscribe and sync podcasts to any device.
* Improved the speed of the sync planning phase and transfer of media items to device.
* Support for network drives that are mounted as a drive letter.
[youtube]http://www.youtube.com/watch?v=pNunWgYI57c&feature=player_embedded[/youtube]
Head over to their site an check it out.