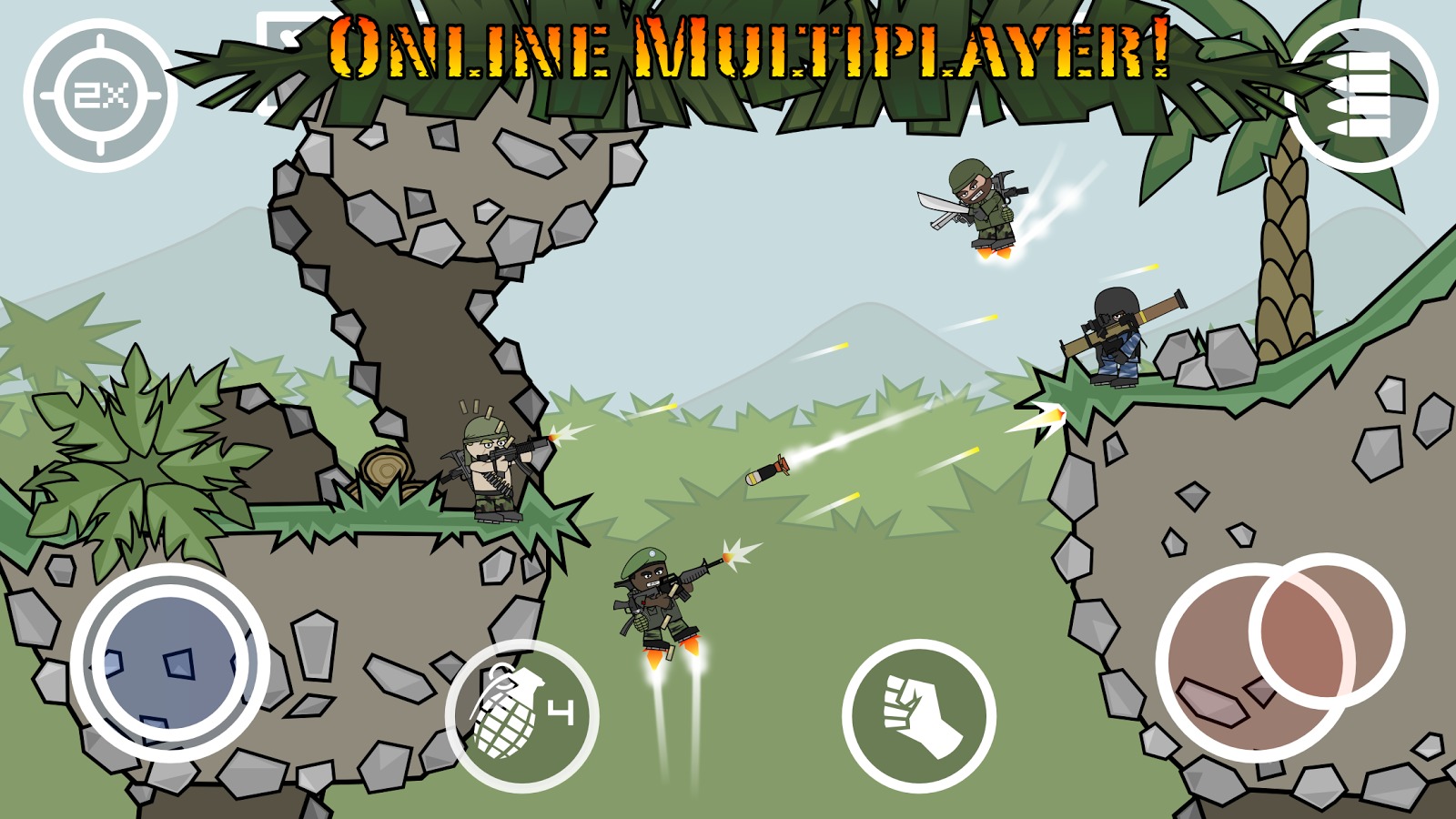 If you like shooting at people and blowing things up, well at least on your mobile device (we hope), then this game sequel should be right up your alley. Doodle Army 2: Mini militia brings more of the same explosive action packaged in a sometimes-cute stickman shooter visual, but this time with more customization options and also an online component that can see you teaming up with or against multiple players from around the world.
If the original Doodle Army saw you going into training and combat mode, it was actually apparently just a preparation for your massive task in the sequel. Now you're ready to have an intense multiplayer combat with up to 6 players. You can choose to play it with people who are actually in the room with you through Bluetooth or local wifi connectivity or to just go online and play with friends or even strangers. If you don't feel ready yet, don't worry, you can still train and practice using the training, co-op or survival modes.
You get to kill your enemies using different weapons like snipers, shotguns, flamethrowers, and eventually "modern and futuristic heavy duty weapons and grenades". You also get a lot more customization options here as you create your own avatar characters and make your mark as a Doodle Army standout in the mini militia you're fighting in.
You can download Doodle Army 2 for free from the Google Play Store. But if you want to get full access to all the features, you can upgrade to the Pro Player Pack through in-app purchases.