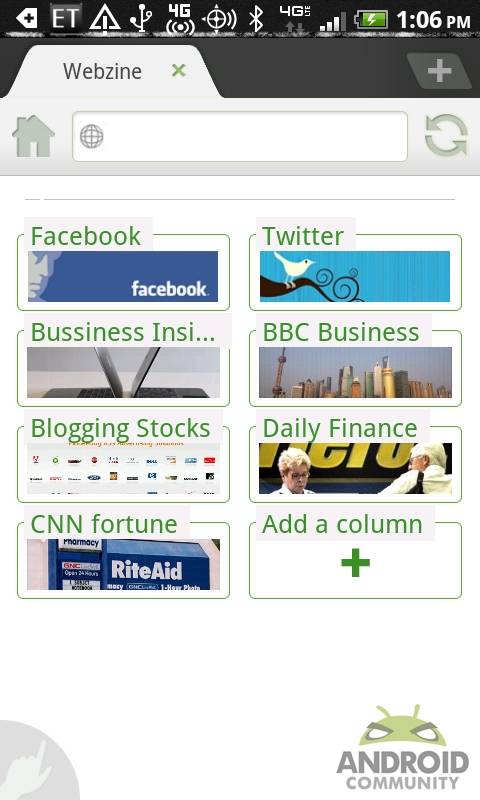 So you're one of those Dolphin people, yes? Dolphin is a mobile browser you can grab for your Android phone which affords you all sorts of customizations you can make as well as a lovely Green outline for all of your ever-loving Green Lantern fanboyism. That said, they've got a whole new Beta out there for those of you that like to get these customizations before they're technically ready for the public.
What you're going to get in this Dolphin Browser HD V6.0 Beta is a set of new features in a package completely separate from the current stable version of Dolphin Browser – convenient for you! This version features a whole new way to browse that Dolphin is calling Webzine. This very beta feature allows you to pluck columns from the internet trees and create your very own look at the internet in a "zine" sort of fashion, just like how a zine works, right? I doubt the folks at Dolphin had the punk rock institution in mind when they came up with this, so we're going to go ahead and say they meant magazine instead of the shortened iteration.
This feature is amongst a tiny trove of additional features you may already know about, but if you don't, you'll be in for a basket of treats! Gesture browsing, bookmarking in whole new ways, mobile and desktop mode switching at a blink, and of course, tabbing. Get to that Webzine feature with a single click on the House icon and get to collecting!
Go grab the application in the Android Market now!