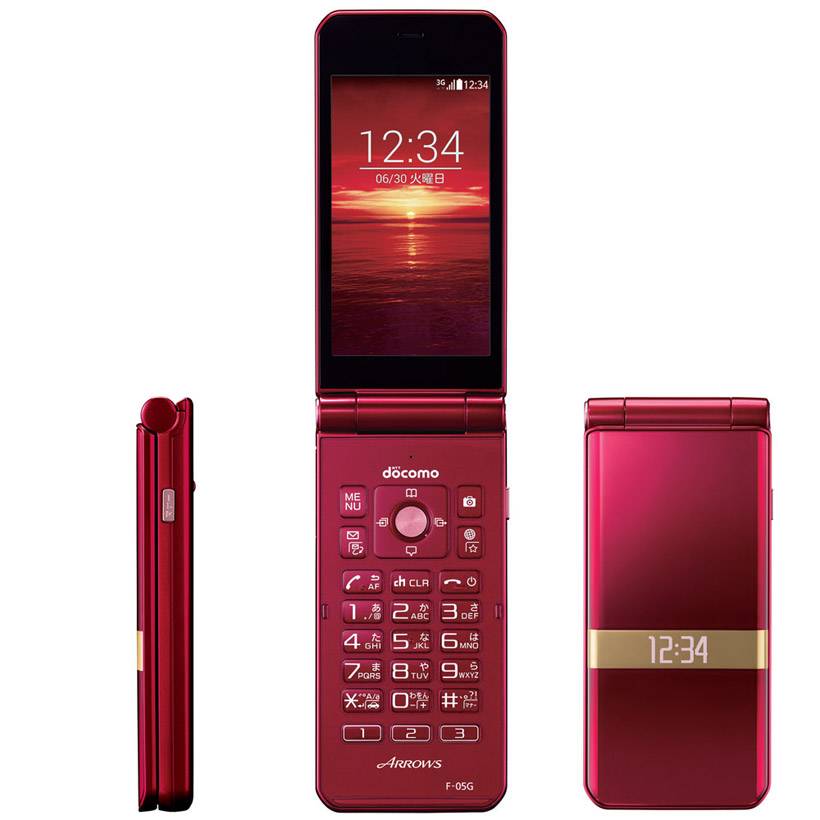 Flip phones seem very retro to me, but some people love the form factor. It gives you a longer handset that might be more comfortable for some to hold. At the same time, the flip form factor makes it easier to store the phone away. It's also quite satisfying to flip your device shut to end a call rather than hunting for a button. Japanese carrier DoCoMo is set to get two new flip phones that fans of the form factor might appreciate.
The first is the Arrows Mobile F-05G and it runs Android 4.4 for the operating system. The Arrows device isn't a fully-fledged smartphone despite the Android OS it is a feature phone. The phone has a one button opening mechanism on the hinge. The screen is 3.4-inches and the phone has an 8.1MP rear camera.
The Aquos mobile SH-06G is the second flip phone and it too runs Android. The Aquos device is also a feature phone rather than a smartphone despite Android being onboard. This device doesn't support LTE and is set for a late June launch.
It too has a quick open button on the side that opens the phone from a folded state. I guess we are all too busy to actually flip open a flip phone with our own fingers. The Aquos device has a Snapdragon 200 processor and a 3.4-inch screen with GPS, Bluetooth, and the device is waterproof. Pricing on both flip phones will be announced at a later date.
SOURCE: Impress
SOURCE: Impress