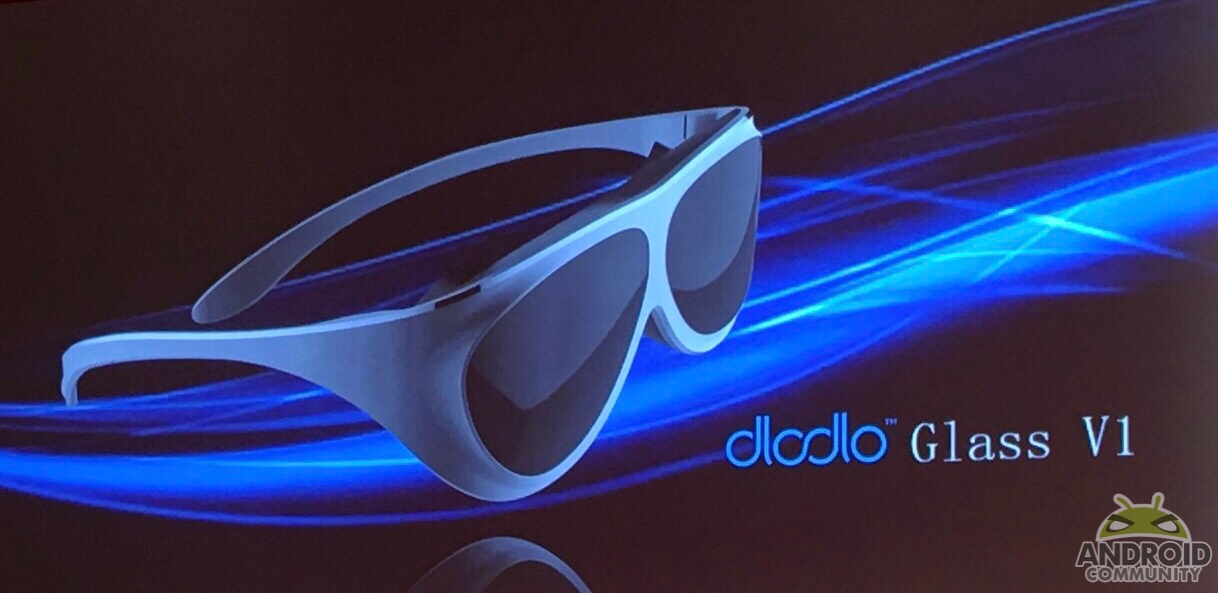 Let's be honest: HTC Vive, Oculus, and Gear VR are all clever tech, but they're hardly doing much to make virtual reality sexy. That's not going to happen until we can fit VR technology into a sunglasses-style form factor, though, and that's what Dlodlo claims to have done.
The name might not be familiar, but the Chinese company – started in 2013 – has some sizable names from Alibaba, Motorola, and Cisco, as well as some even bigger claims about just what it's achieved with the Dlodlo V One.
https://www.youtube.com/watch?v=NvDBX5EgWrI
For a start, it really does look more like a regular pair of glasses. Aluminum helps there, keeping the weight down to 78g, and they're fairly low-profile too, despite squeezing in a 2560 x 1040 display with 100-degree field of view. Since that's not going to leave much space for prescription glasses if you wear them, there's diopter adjustment for up to -3.0 eyesight.
Materials aren't the only reason for the low weight, however. Dlodlo has hewn off the processing part of the system into a separate box, dubbed the D-Box, itself tipping the scales at 106 grams and measuring 117 x 59.6 x 9.5 mm.
Inside, there's an Ultra-Octa 1.6GHz processor and 4GB of RAM, paired with a PowerVR G6230 GPU. Connectivity includes WiFi a/b/g/n, Bluetooth 4.0, mini HDMI, microUSB, a headphone jack, and a microSD slot to augment the 32GB of storage. A microphone is built into the V One headset itself.
The battery, meanwhile, is a 5,000 mAh li-ion pack, and it's removable too. Dlodlo isn't talking battery life yet.
In fact, we don't have many details at all about performance or usability. The headset runs Android 5.0, though with Dlodlo's own DLOS custom UX on top. It'll take an input from either a PC or a smartphone, too, so in theory you'll be able to view any apps on either desktop or mobile platforms, albeit with the limitation of being tethered to them both.
Dlodlo isn't talking pricing yet, which may well be the deciding factor. We'll know more at a New York event the company is promising to hold later this year.