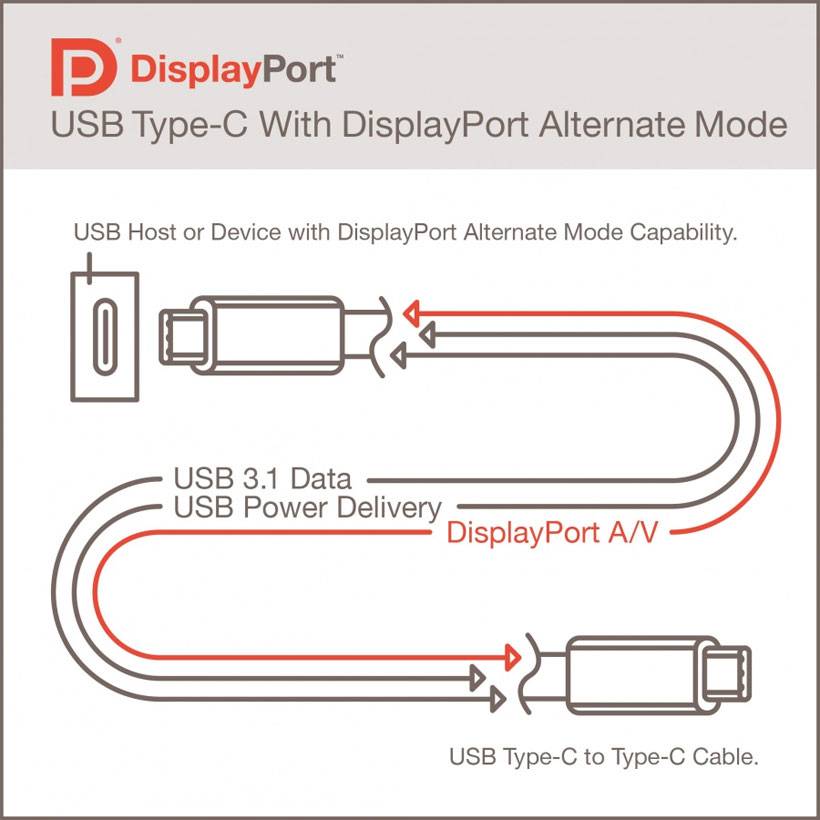 VESA and the USB 3.0 Promoter Group have published the DisplayPort Alternate Mode, known as Alt mode, on USB Type-C standard. Using DisplayPort Alt Mode, the USB Type-C cable will be able to deliver full DisplayPort audio and video performance with monitor resolutions of 4K or higher.
While being able to deliver that 4K video signal, the new cable will also be able to support SuperSpeed USB 3.1 data transmission and deliver up to 100 watts of charging power all in one cable. The cable will also be able to drive existing DisplayPort, HDMI, DVI, and VGA displays.
DisplayPort Alt Mode will repurpose some or all of the four lanes in the cable currently used for SuperSpeed USB to deliver DisplayPort performance and additional performance in the USB Type-C cable will be utilized for the DisplayPort Aux channel and Hot Plug Detection function. That feature will allow computers, tablets, smartphones, and displays to use Type-C USB connectors at both ends of a cable while transmitting video signals and power.
Alt Mode on the USB-C cable will also be able to connect to a DisplayPort using a reversible USB Type-C DisplayPort converter cable. Adapters will also be available for use with HDMI, DVI, or VGA displays. Exactly when this standard might make its way to consumer devices is unknown.
SOURCE: Vesa