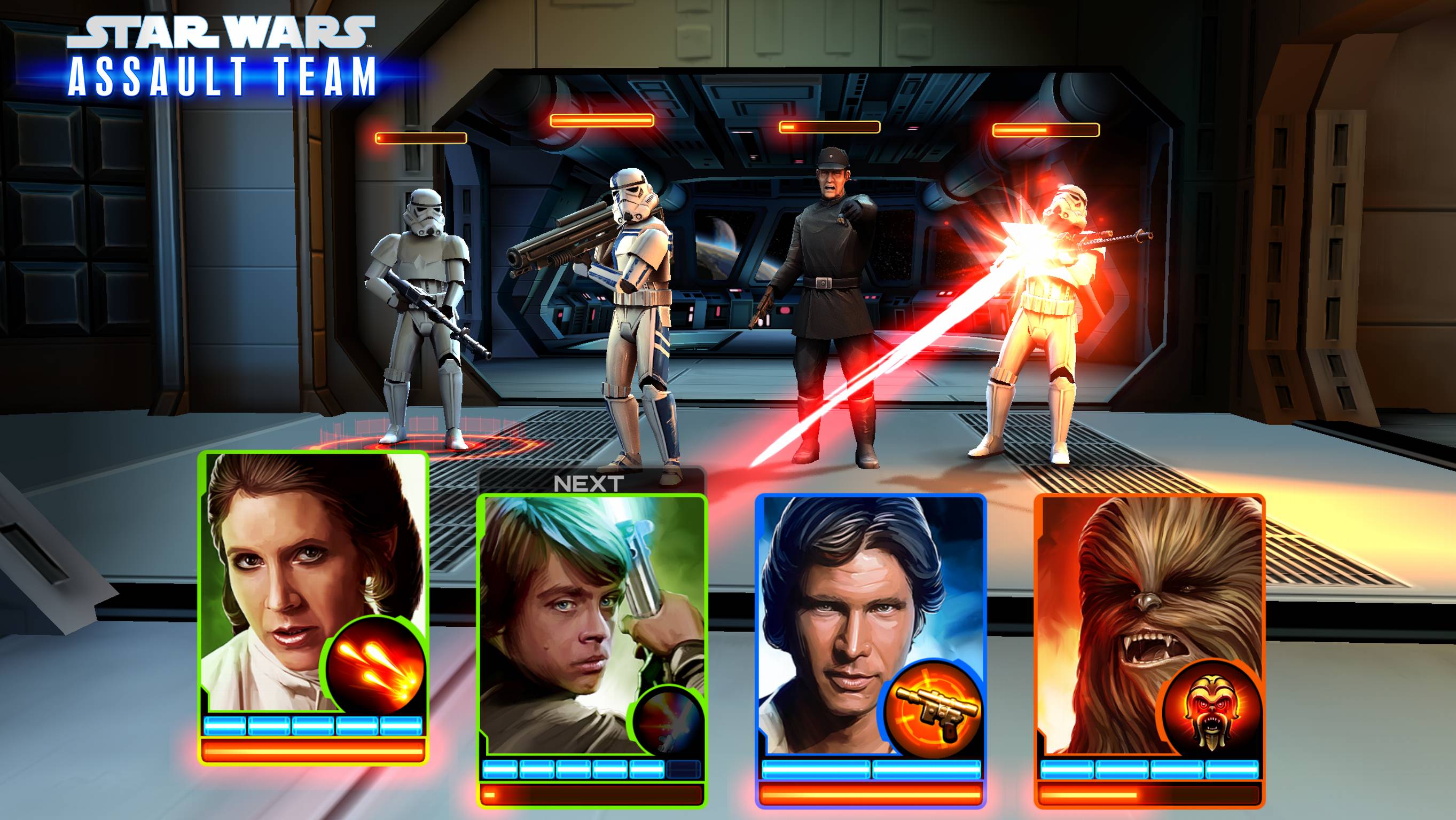 Disney Interactive, along with LucasArts have begun teasing their latest release for Android. The game, which is set to arrive sometime this spring, is called Star Wars: Assault Team. Neither Disney or LucasArts have offered up a full set of details just yet, however we do know the game will be a turn-based card combat game.
Details here mention how players will need to collect classic characters from the Rebel Alliance in an effort to "defeat enemies and players arose the galaxy." Those who are familiar with the original Star Wars trilogy should find the game familiar as it was said the missions are set throughout Star Wars planets and locations from the original trilogy.
Along with the lack of details in terms of the game play specifics, we have yet to see anything in regards to pricing. We would hope to see it launch as free-to-play, however that can sometimes be a downfall if it means in-app purchases are heavily encouraged. Either way though, for now we have only been told to expect the game in the spring.
In addition to an Android release, Disney Interactive will also be releasing Star Wars: Assault Team for iOS and Windows 8. The release timeline for those two operating systems is the same as for Android. Otherwise, while we have yet to see any mention of a Play Store link, the details coming from Disney Interactive include talk of "limited early access" coming for "select international markets."
VIA: Disney Interactive, Twitter @starwars