After we told you about Square Enix's announcement of this new game around June this year, Deus Ex Go has finally dropped at the Google Play Store today. And no, this isn't anything related with Pokemon, but is actually the third title to get on that "Go" series that Square Enix has developed (even before the hit Niantic game came about).
Deus Ex Go follows the turn-based puzzle-solving gameplay of the previous Go titles – the multi-awarded Hitman Go and Lara Croft Go. Where the new title differs is that it introduces users to the dark cyberpunk universe of hit franchise Deus Ex. Adam Jensen, the cyborg protagonist of Deus Ex: Human Revolution retains his lead role in this game.
The gameplay is pretty much the same, especially if you've played the Go titles before this – a turn-based game that focuses the players on planning and decision-making rather than a straight-up action game. With Deus Ex Go, players go step by step to infiltrate enemy buildings, take out guards with Jensen's abilities, and advance the story through the 50 available missions. But check that, new missions will be available on a weekly basis, we hear.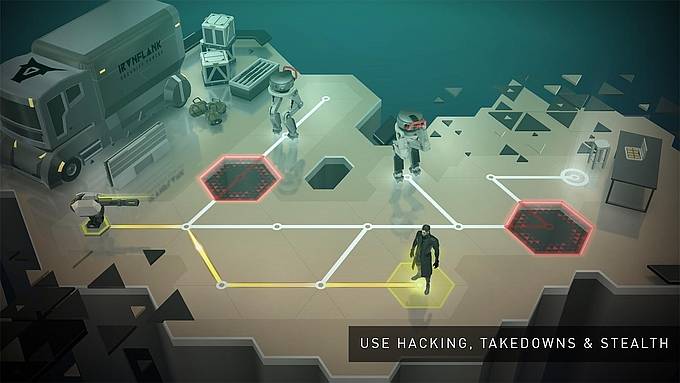 The visuals are sharp and distinctly Deus Ex, albeit lacking a bit in detail, which we know is intentional so the game can work on a wider range of devices. Deus Ex Ggo will cost you USD$5.00, with in-app purchases for puzzle hints. Check out the download link below.
DOWNLOAD: Google Play Store