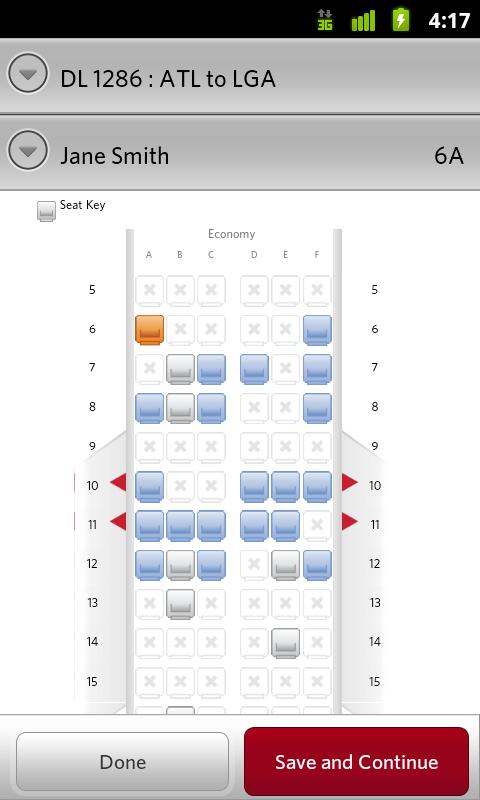 I know, Delta Airlines App, doesn't sound exciting, but anything that lets you avoid lines is pretty awesome. Delta's app was just bumped up to version 1.5. For frequent flyers out there who know the drill, and don't feel like waiting in line, this update is pretty nice.
Fly Delta is Delta Airlines official Android app. It lets you check in for your flight, watch flight statuses, and even download a mobile boarding pass to your phone. But you could already do all that. This update's big feature is the ability to choose your seat from a handy little map.
Normally you have to choose your seat when you purchase your ticket, and if you want to try and change it at the airport (should someone have canceled or not shown up) you have to wait in line for a terminal to check availability. Now you can do it on your phone wherever you darn well please, except maybe while going through security. You can even check your upgrade eligibility.
When it comes down to it isn't the most mind blowing of programing at work here. What the Delta app is a great example of how much Android can do just to make the little things easier. I'm a little young to go on a "in my day!" rant, but lets face it smartphones have come a long way in the last few years.