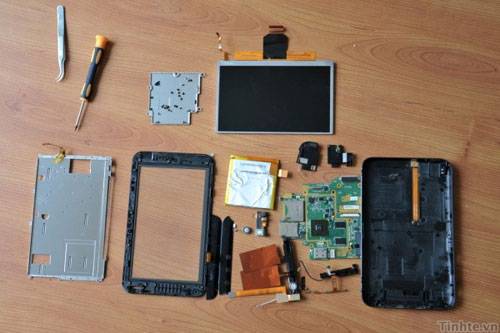 The Dell Streak 7 is an interesting sounding little tablet computer that was shown off at CES. The machine has a 7-inch screen and runs Android 2.2. The choice of the older OS was a big question in many minds when the other new tablets at the show were landing with Android 3.0.
Other than the older version of the OS the device has nice hardware with a 1GHz Tegra 2 processor, WiFi, HSPA+ 4G support, Bluetooth 2.1, and a 1.3MP webcam. The screen gets Gorilla Glass to help prevent breaks and scratches.
The geeks over at Tinhte.vn have taken their Streak 7 and torn the tablet apart. It's always interesting to see what's inside the gadgets we love and you can hit the video below to see the full teardown in its gadget porn glory.
Via Engadget