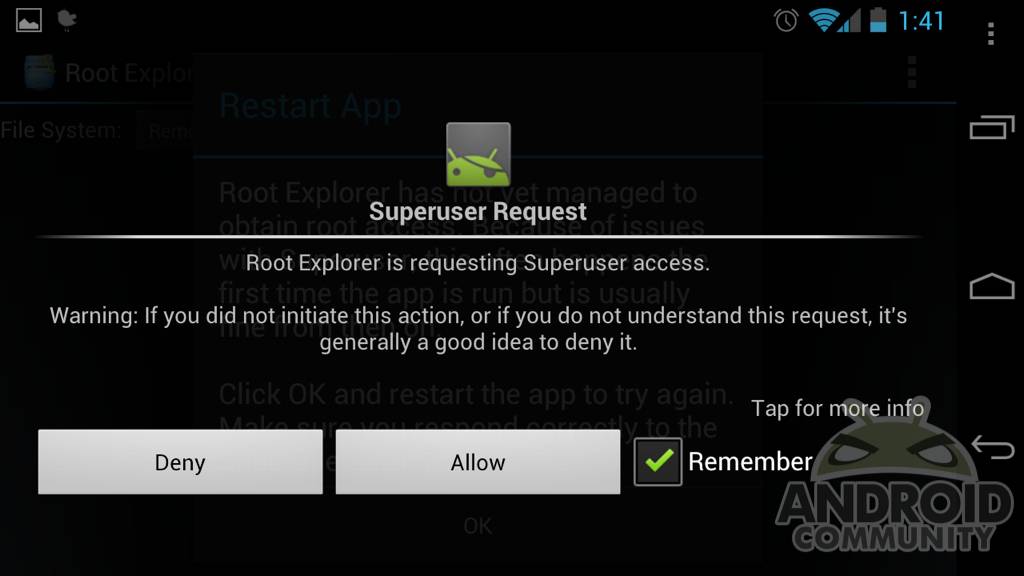 Devices running custom ROM's have always been rooted. This is just how things are in the world of Android. Root gives you full control and access to well, root of your device. The power is yours after rooting. Yes you read our title right, moving forward the extremely popular CyanogenMod 9 will no longer be rooted. It will instead be a simple option to enable, but for security sake it will be optional.
In a statement earlier today on the CyanogenMod Blog they detail why they've chosen to take this route, what it means for their users, and how they'll be achieving this added level of security. Being rooted opens your phone up to possible malware and attack. Moving forward CM9 ROM's will not be rooted, and the apps requiring root access will not work out of the gate. Don't worry though, an easy toggle will enable root access via three different methods. Below is how the new patches that disable root will work, and the configurations the CM team has decided on.
-Disabled
-Enabled for ADB only
-Enabled for Apps only
-Enabled for both
You can choose from the three different options for root access, and I'll be doing the latter of the three myself. Root access will still fully be available, simple, and wont change in any way. Our devices as a result will become more secure and safe. With CyanogenMod being on well over 1,000,000 devices counting official releases and kangs, this additional step to provide a secure version of Android to their "customers" is a good move. This compromise gives enthusiasts root like they've always had, and keeps the security levels high for the rest of their users — especially now that CM is getting bigger and many new users are turning to their builds.
More details and reasoning behind the changes can be found at the official CyanogenMod Blog from the via link below. So what do you guys think? Is this a good move by CM, or will you look for kang'd versions or other releases moving forward?
[via CyanogenMod]