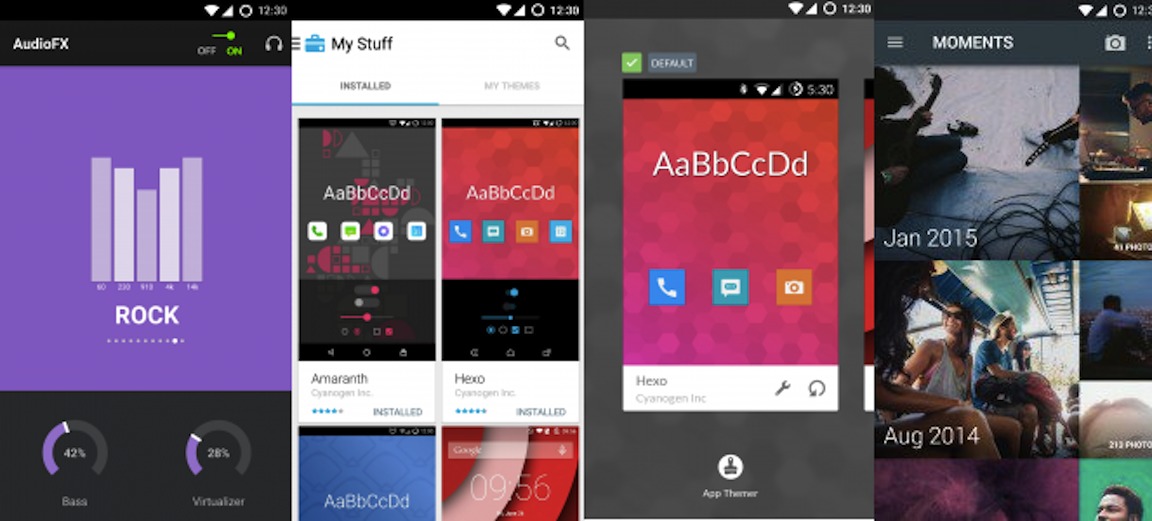 Good news to those using CyanogenMod instead of the commercial Cyanogen OS, you can now install Cyanogen OS apps on your mobile devices. The two mobile platform are different but both are based on Android and are very similar to each another. Cyanogen OS was developed by Cyanogen Inc. while the CyanogenMod is well, a mod version that is open source and maintained by some modders.
There is a community of developers who are taking advantage of the CyanogenMod. The latter may not be an official mobile platform but good thing Cyanogen OS apps can now be installed on the mod version. If before, you can enjoy such apps only on an official Cyanogen OS-powered phone, you can run them now on CyanogenMod as made possible by a Cyanogen Apps Package.
This set of applications can be used to flash several apps. For now, you can use the Cyanogen Theme Store and Theme Chooser, photo gallery, and recovery tool for flashing the apps among others.
Make sure you have a Cyanogen account to be able to use some apps on your CM 12.1-powered device. C-Apps Package include the following: Theme Chooser with per-app theming, AudioFX, Theme Store, Dialer with TrueCaller integration, Email powered by Boxer, Gallaery, and Cyanogen Accounts. Audio FX allows easy switching between audio presets and quick customization for your music. Theme Chooser lets you change the look of the device while Cyanogen Theme Store is the best place to get new themes.
The Cyanogen Dialer with Integrated Truecaller alaso lets you to identify and block incoming spam. You only need one Cyanogen account to enable this app. Email is powered by Boxer that also allows syncing of multiple email accounts. The app lets people connected and organized all the time.
VIA: Liliputing
SOURCE: cyanogenmod