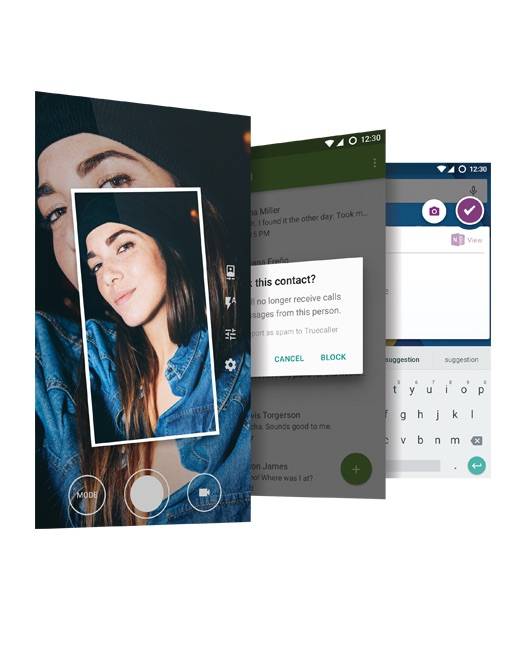 Most of the things we do on our smartphones and tablets are still highly dependent on apps. And while most of them have definitely made our lives easier, there is still room for more integration and even more contextually aware actions. That's what Cyanogen has been looking at and now they're finally ready to let the world in on the secret: MOD. They believe that this is the start of the post-app era and both OEMs and MNOs are encouraged to start joining the fun.
Mods are basically "intelligent, aware, and lightweight experiences" that are found outside the app world and inside your device's OS, baked directly into it. This integrated mobile platform is meant to revolutionize how users, developers, OEMs, and MNOs will interact with the smartphone and/or the tablet. If previously some of the functionalities and features had to be done in a 3rd party app, now you have platform APIs so that these things are integrated within the core function of the OS that the device currently runs on.
There will be a variety of Mods available and through the MOD Ready scaling program, OEMs and MNOs can launch smartphones that will be available across a broad set of chipset platforms. Cyanogen will provide a Product Development Kit (PDK) where all the major components needed to launch a MOD enabled device are included. They will also be providing new chipsets every quarter as they work closely with chipset providers.
Cyanogen has formed a partnership with Microsoft for the first-generation MODS. You can install the Skype mod into the dialer so you can choose VoIP when making a call. You can also install the Cortana mod so some voice-activated functionalities can be built-in, like using a voice command to take selfies. Other Microsoft owned apps like Hyperlapse, One Note, and Truecaller are also part of the first batch of MODS available. The platform will roll out for devices that are on Cyanogen OS 13.0 and higher.
SOURCE: Cyanogen