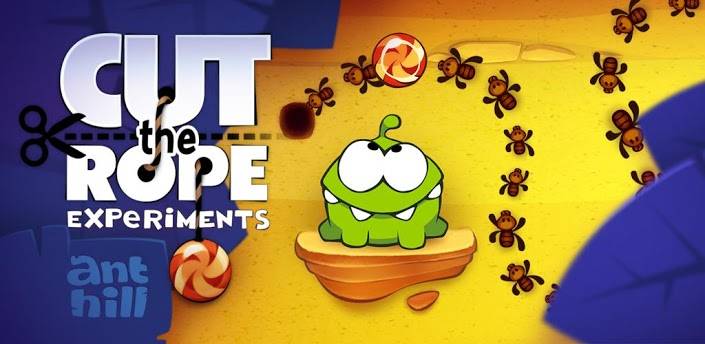 The popular game developers at ZeptoLabs have issued an update to the fun and exciting game Cut the Rope: Experiments that brings a brand new level pack full of new adventures. With nearly 175 levels already available this game never gets old, but today we have an additional 25 levels for those who've been waiting for more.
Our favorite little green monster character Om Nom is back with 25 all-new levels that will as usual test your skills, and smarts, as he works his way through a hoard of Ants. This brand new map pack is called Ant Hill and you'll be working with the scurrying ants more than you'd think. If you're sick of Angry Birds, why not give this new set of levels a try.
The concept is rather easy. The ants will carry candy to feed Om Nom, but you'll need to tap and drop the candy in the ants path so they can scurry along and bring him treats. You need to feed Om Nom somehow right? You can tap again to get them to drop the candy, as once they reach the anthill the candy is gone forever and you won't be able to feed the little green monster.
The update essentially adds 25 exciting new levels, while also adding additional challenging gameplay elements to the game for those who might be a bit bored with the usual. As always, Cut the Rope is $0.99 in the Google Play Store but the same update is also available on the free version linked to below. Give this latest update a try and be careful not to feed Om Nom too much candy.
[via Play Store]