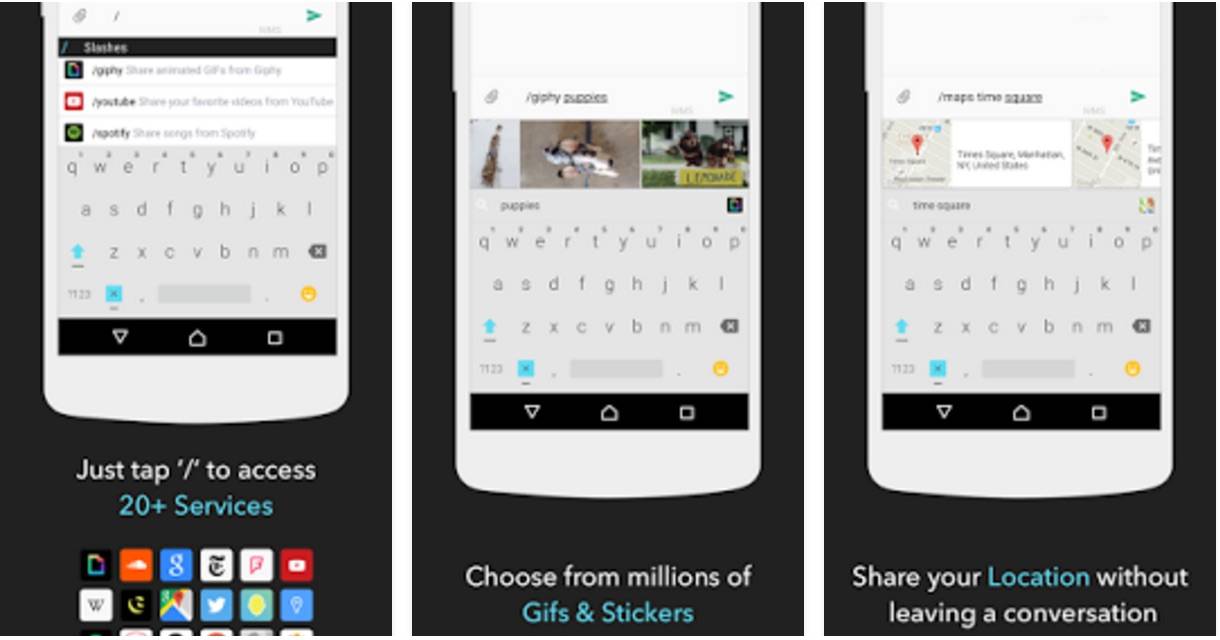 When you're chatting with a friend on a messaging app and you're talking about the newest music video from One Direction, you'd have to switch to your YouTube app, search for the said video, copy the link, then go back to your conversation and paste the link to the video. But what if you didn't have to leave your chat but you'll still be able to look for the video from there? Basically, that is what custom keyboard Slash does for you, among other things.
If previously only iOS users were able to enjoy Slash, now those on Android cam join the virtual keyboard party. The main thing to remember when using this app is the blue forward slash key that is located at the bottom part of the keyboard. You can search for things there from the apps that have Slash support like Foursquare, Giphy, Google, Spotify, Twitter, YouTube, etc. For example you're looking for the official Twitter account of Chris Hemsworth, just type /twitter Chris Hemsworth and you will be presented with the search results without having to leave the app.
Another new feature that Slash recently added is custom slashes, wherein you can add a shortcut for repeating text that you might constantly use. For example, you can save your home address by typing /address then your actual address and then saving it. So if you need to email someone your delivery address, just type /address and all the saved addresses will be there so you can just choose the one you need.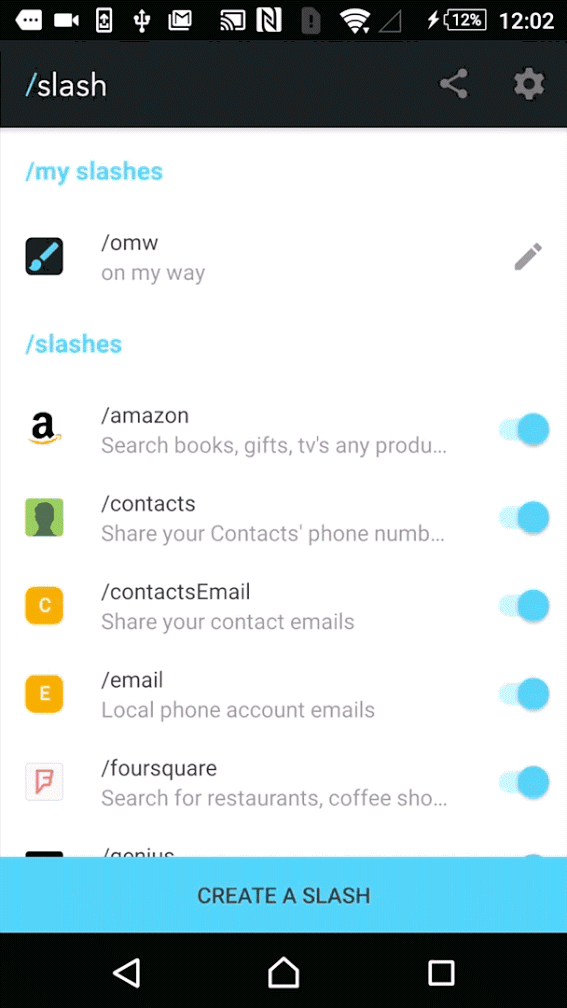 Of course Slash has some auto-correct issues, just like most virtual keyboards. But this is probably the most advanced custom keyboard available now, so you can try it out. Just download it for free from the Google Play Store.
VIA: Business Insider