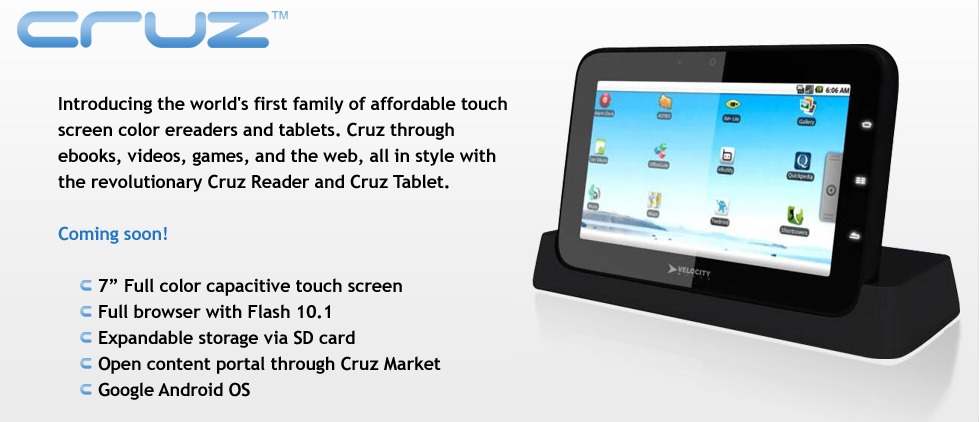 The Android tablets are coming out of the wood work. This is another one that promises to be an affordable option for all your Android needs. It looks pretty good and if the dock comes with it, it would really be a great deal. The version of Android that is preinstalled is not known.
This tablet has a 7 inch capacitive touch screen, Flash 10.1, SD card slot (I'm assuming it's a micro slot), Market access via the Cruz Market and some type of eReader capabilities. Are you ready to buy it yet? Looks like you're going to have to wait a bit longer, the links on the page doesn't work, there is no price set on the page that we can see. Maybe the page is still under construction. Most of us might be skeptical about this because the last affordable tablet turned out to be a hoax.
UPDATE: Engadget is reporting this will be an Android 2.1 device with a 800 MHZ processor. Also, its expected to retail around $300.
[via cruztablet]